My mind always wanders when I spend time down at the beach. It's a good space to think in; often devoid of other human occupants (especially now in these chill conditions) and soothingly consistent. I like to sit on a rock where the waves rise up around me and stare out at the distant horizon. Something about the broad, empty landscape seems to open new horizons in your mind.
That was a theme in Black Narcissus (a film I reviewed & a post I accidentally deleted…). In the film one of the nuns complained that that the open space and distant horizon at their new convent made her think too much; that her mind became too open and she couldn't focus on her task at hand. One of the producers of that film, Powell, would usually go off for a walk in the hills of Scotland to clear his head…an interesting fact that makes me wonder if his art was an imitation of his life; geography and location seemed to play into his personal actions and were often given significance in many of his films. Which is one of the things I love about the Archer Production Company; which was made up of Powell and Pressburger. They stated in their
manifesto (which is genius!)
, "No artist believes in escapism. And we secretly believe that no audience does. We have proved, at any rate, that they will pay to see the truth, for other reasons than her nakedness." Thus, when they repeatedly return to message of environment, it feels personal and real.
The theme of location and surroundings on our psyche is also one I seem continuously drawn to ponder (occasionally aloud here on this blog)….I could ramble on, but like my thoughts down by the ocean these are merely unorganized musings. The thoughts flow organically, but don't come to a cohesive conclusion…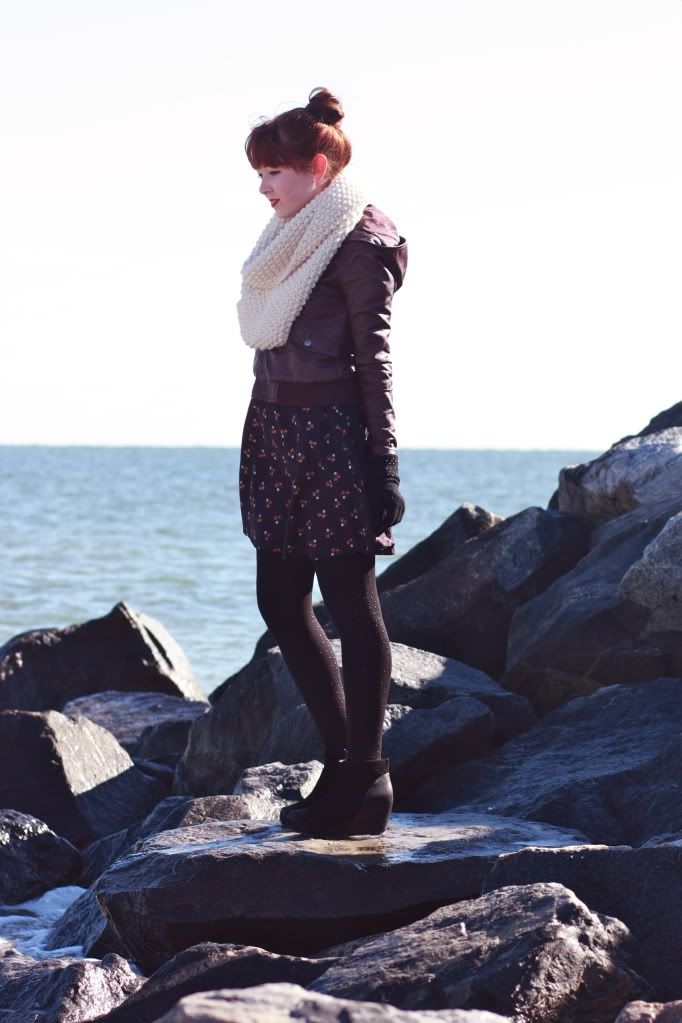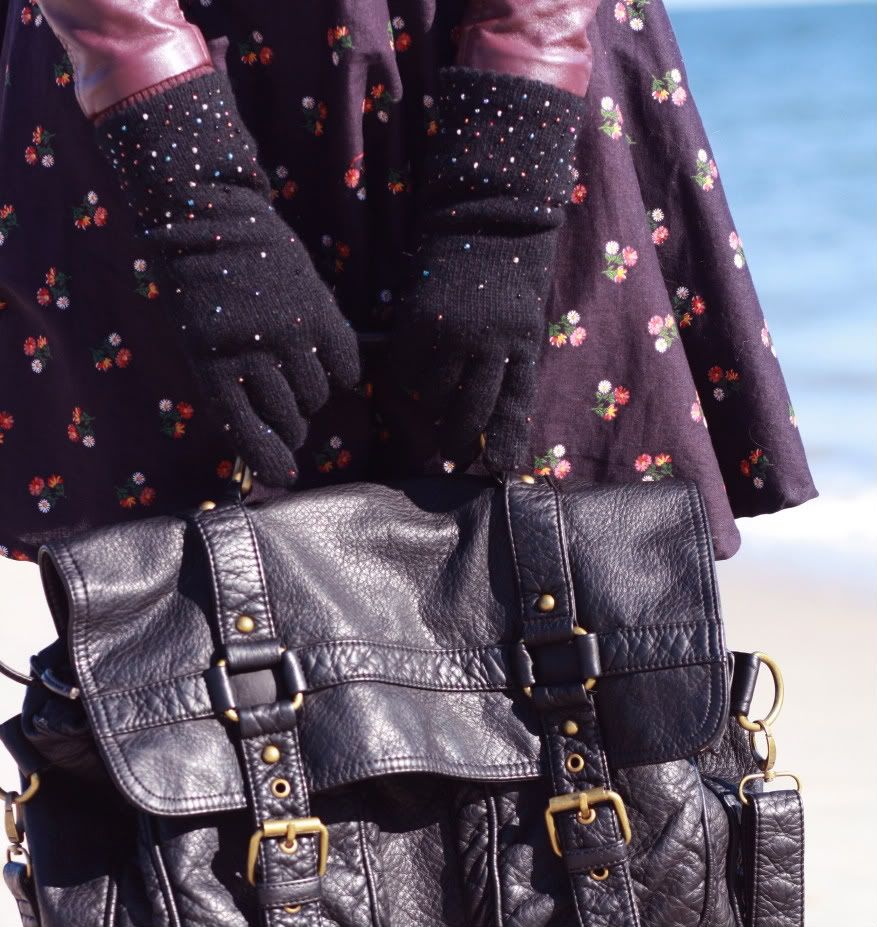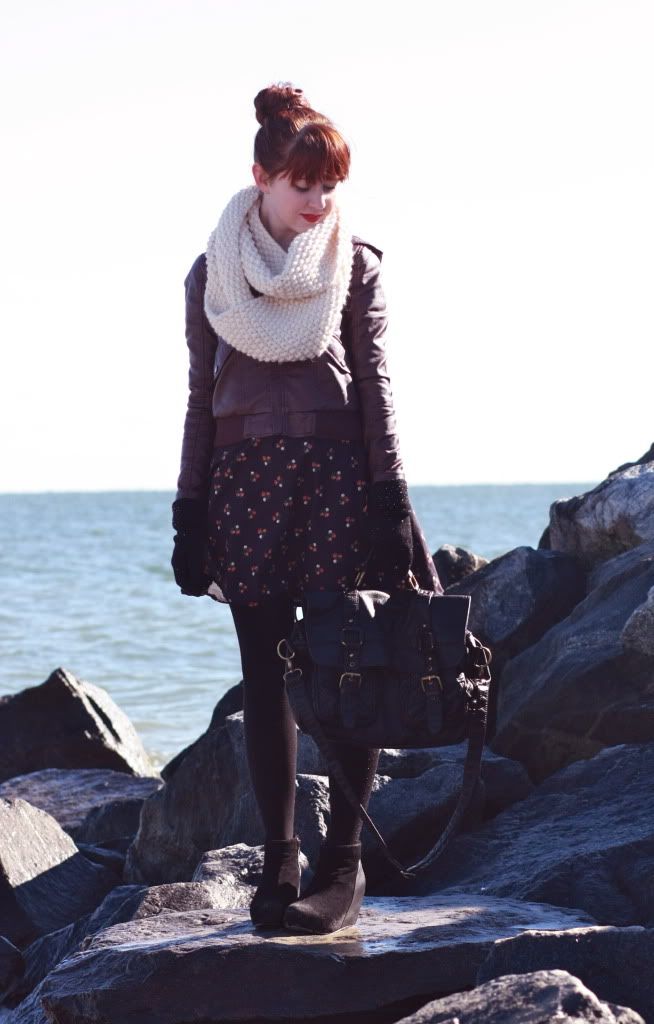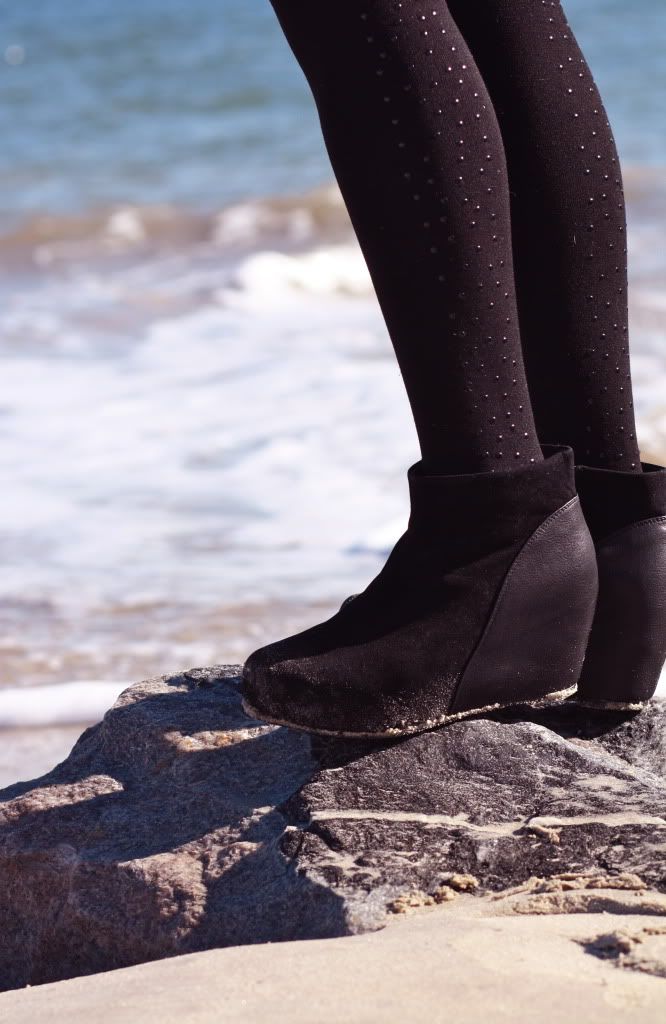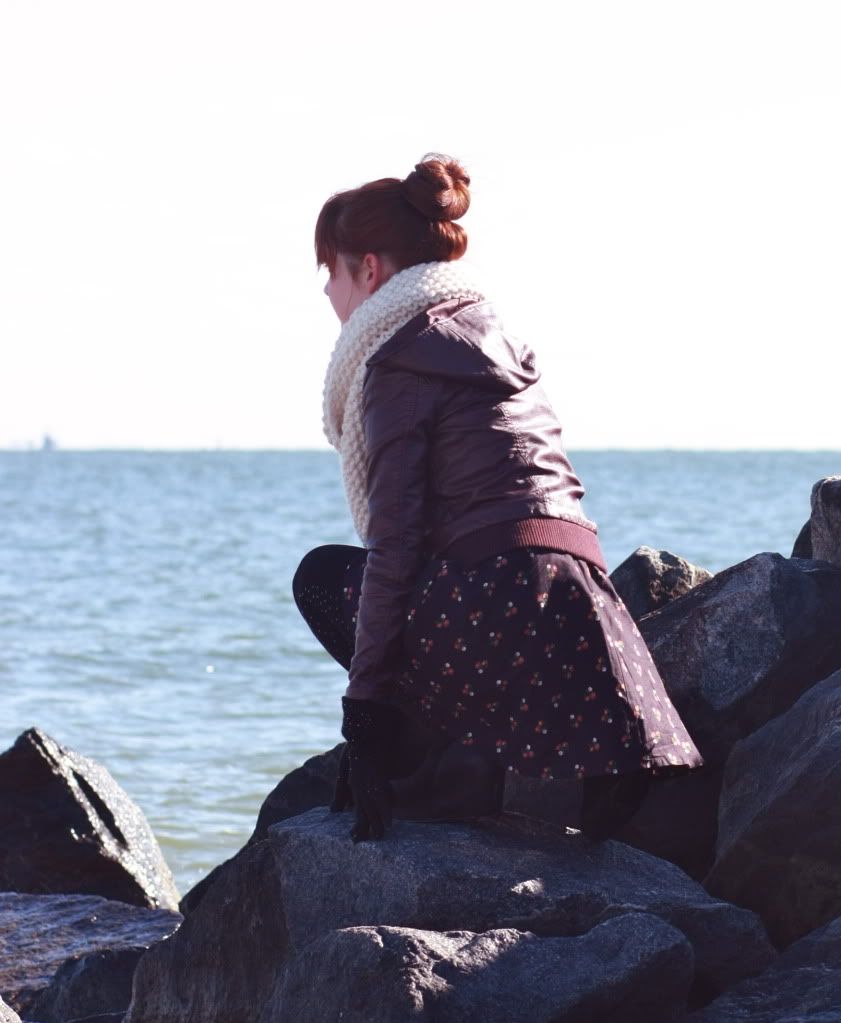 Outfit details:
UO jacket
vintage dress
Buxom Lip Stick in Barcelona