Modcloth invited me to style a holiday party look for their
f
acebook page
. I'm going to be answering questions on their page today (so feel free to hop over there and ask away). It was a fun opportunity and I immediately knew which piece I wanted to feature: the
Madame Mercury dress.
I have three major reasons why this is the perfect holiday dress: it has sleeves, it is futuristic, and it's a statement piece. Permit me to ramble a bit about why these things are so significant to me.
-It's the holiday season, so there are many parties and gatherings to attend. You want to look fancy and fun, but it's actually usually freezing outside. So many party dresses are sleeveless or strapless, which means you often have to hide their beauty behind shawls or cardigans even indoors. This dress has sleeves; once you step inside and remove your winter coat you don't need to layer anything on top. Strapless dresses can be chic, but shivering never is.
-One of the reasons we all gather and celebrate this time of year is because the year is ending. Instead of looking backwards, why not look towards the future and all the potential next year is teeming with? This dress with it's futuristic-by-way-of-the-60s vibe reflects an optimistic, forward-thinking mindset. It also makes me want to watch scifi movies made in the 60s and 70s...
-All of my friends would describe me as shy; a wallflower even. At the party I am the one standing against the wall bopping a little to the music (even though I love to dance). Since I'm terrible at initiating conversation it's nice to have clothes that do the talking for you; a statement dress like this draws attention and can be a great conversation piece. I've definitely started conversations with different people after receiving comments on my sometimes eye-catching footwear or some other article of clothing.
The tights are also lovely and will look equally cool with ballet flats and floral dress for everyday wear (they're quite thick and warm too). The shoes are a nice basic and pretty comfortable. I used a Sharpie pen to make the gold stud on the side of the shoes black because I think they're more versatile this way. With such a statement dress I think it's important to keep the accessories rather minimal and quiet.
That is likely more than enough rambling from me. Stayed tuned to
Modcloth's Modstylists page
for more ideas on how to wear metallics from their Modstylists or to ask me some questions on party styles.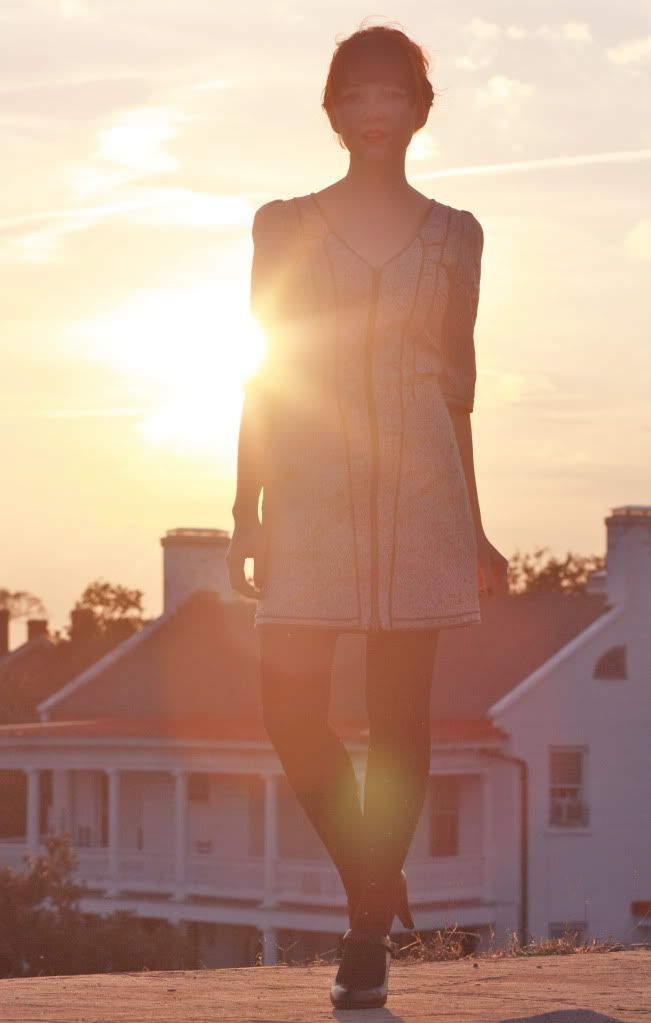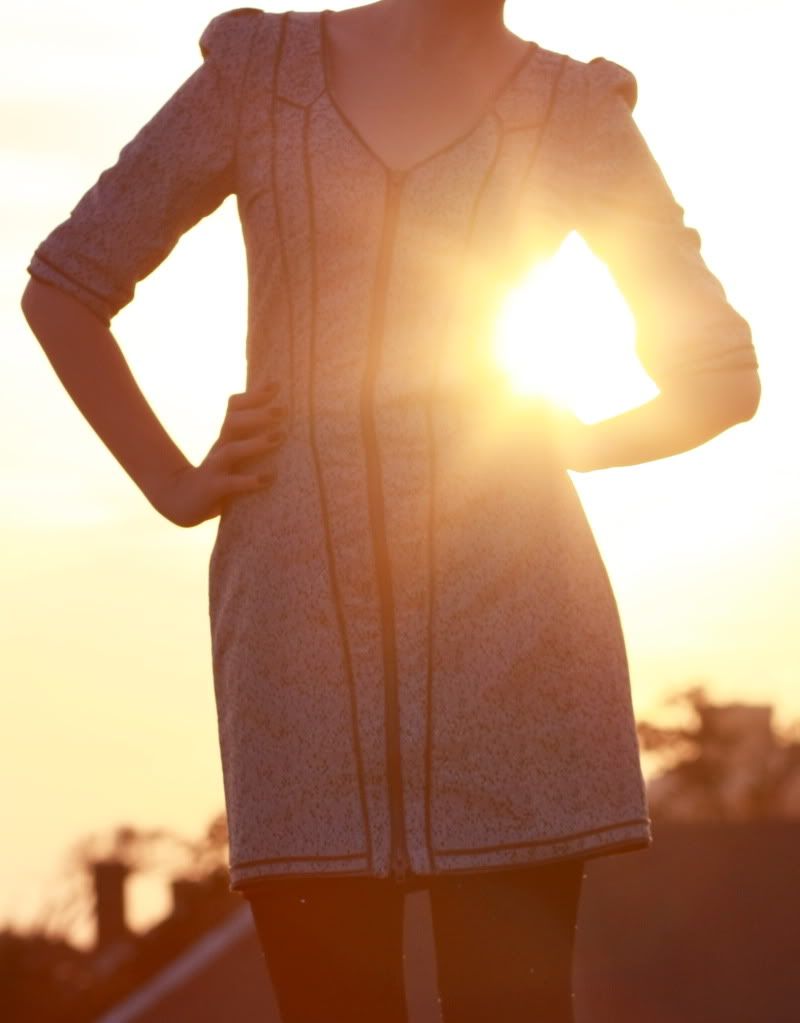 Outfit details:
*all courtesy of Modcloth