One of my essentials is a good pair of black ballet flats. I always wear my
chosen pair
until holes form...and then I wear them a little more until forced to throw them away. It's been awhile since I had a perfect pair, so I've been on the hunt and finally decided to splurge on
this pair
by
Marais USA
. I'd been admiring their shoes for a few months, but I tend to have brand loyalty (like Seychelles) because I know exactly how that brand will fit my feet. I'm happy to say these flats are amazing. In fact, I'm considering splurging on a second pair (although I might just wait and request them for Christmas).
I've been wearing them quite a bit since they arrived in the mail, so for this detail I thought I'd show the shoes traveling all over...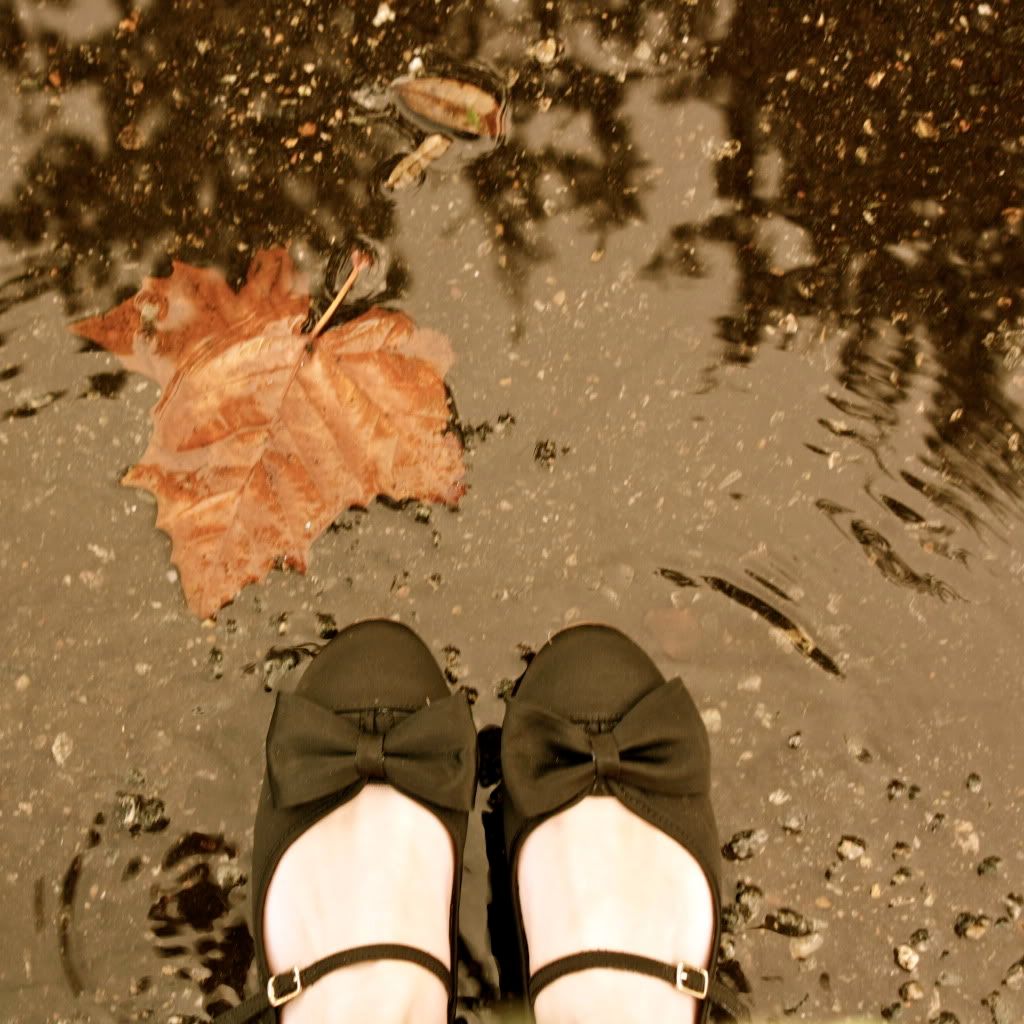 *Wee review: My foot is somewhere between a 7 and a 7 1/2; I bought the 7 1/2 and it fits like a dream. The silk satin upper is flawless and the structure (cushioned footbed) is extremely comfortable--unlike some ballet flats I don't feel every pebble or crack in the road. The soles are a bit slick on carpet, but I hope with some wear they'll feel less slippery to walk in (they're fine on wood/pavement/etc).