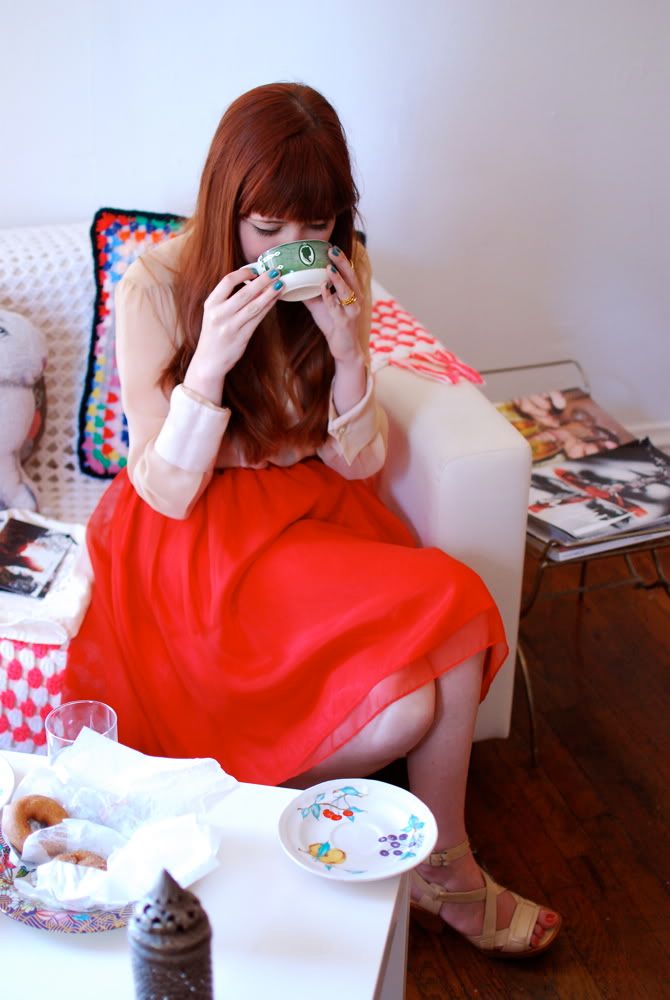 As I mentioned earlier:
Erin
and I stopped by the
Family Affairs
studio to interview Nina, try on clothes, drink tea, and generally have a good time. I already love all of the pieces I have from Family Affairs and consider them real investments, but meeting Nina and seeing where she works and lives really solidified my passion. The colors from this season are also swoon-worthy.
The pieces always look great and a lot of that is due to her attention to detail. Many of the buttons in the new collection are vintage, some are even hand-painted. The sleeves of the nude sheer blouse I'm wearing is made to be worn with cufflinks and comes with little button cufflinks Nina made. It's a tiny thing, but it's something I'm really excited about because of all the possiblities that come from cufflinks (another form of jewelry?). Even the fabrics are chosen so carefully with attention to weight which will effect how they drape or layer. For fall, I'm really excited about interesting color combinations and there are a lot of lovely tones in this new collection: peachy nudes, vibrant reds, icy mints, and luxurious gold.
We also got a peek at
Nina's jewelry
: Toujours Toi
. Her beaded bangles are gorgeous and a perfect summer accessory. She also has some great new necklaces in stock (I snagged one you will all be seeing soon!). Nina has been making her jewelry longer than she has been making her clothing line. It's interesting how jewelry tends to be less brand driven and recognizable than clothing lines.
I could ramble on for awhile, but to get a feel for how the clothes move take a peek at the video. You'll definitely be seeing me in some of these pieces again soon...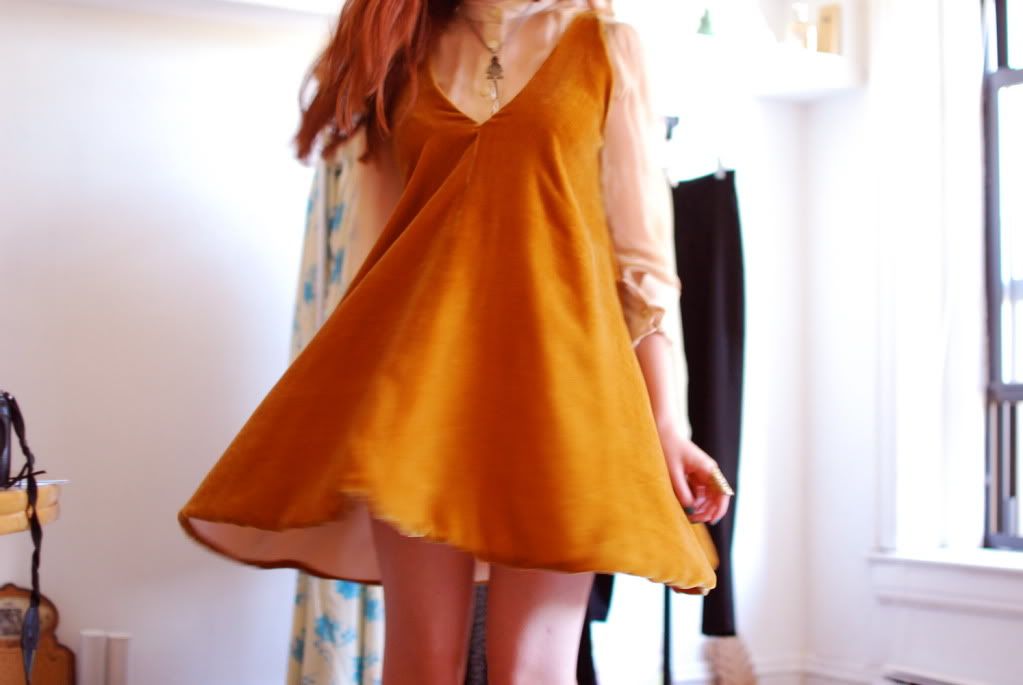 *Erin of
Calivintage
and I shot the video together; the song is
Sea Lion Woman
by Feist. All pictures take by
Calivintage.