Just as I have admitted that I am unduly influenced by my surroundings (from weather to graffiti), I am also affected by other bloggers. When you know your stream of inspiration is it only fair to give credit to the source; like citing the photographer of an image or author of a quote. This is the
Calivintage
dress and as soon as I saw it on
her blog
, I knew I had to have it! I was surprised and thrilled to learn she also saw a dress on my blog that she needed: my
collaberation dress
with
Neneee
. I can't wait to see how she styles it and since we're totally cheesy, we decided to post our "samesies outfits" on the same day.
There's something very nautical meets schoolgirl about the dress and it definitely reminds me of a chicer version of a private school uniform I had to wear once. I even tore a page from
Calivintage's styling
of this dress and paired it with grey socks like her (and since she owns the same shoes we could literally dress the same head to toe)...actually we should do that some time for laughs...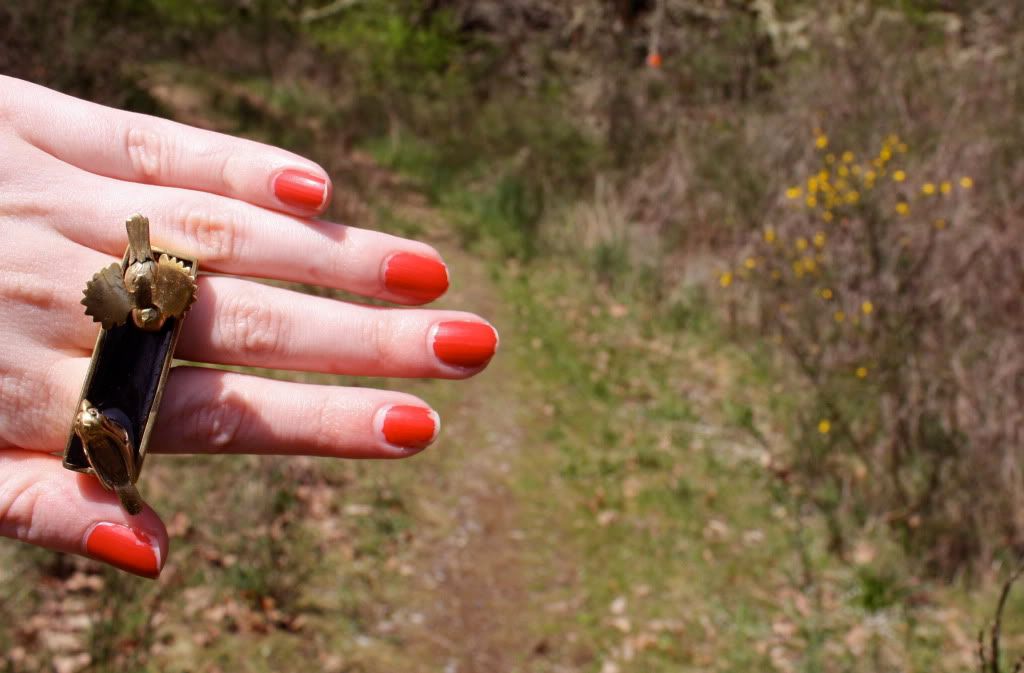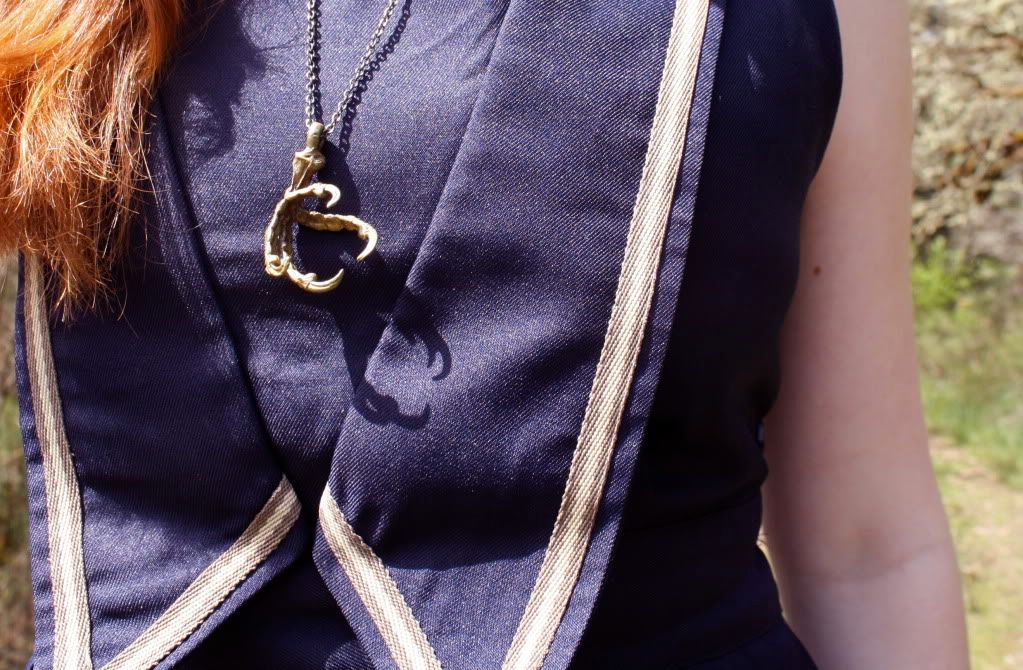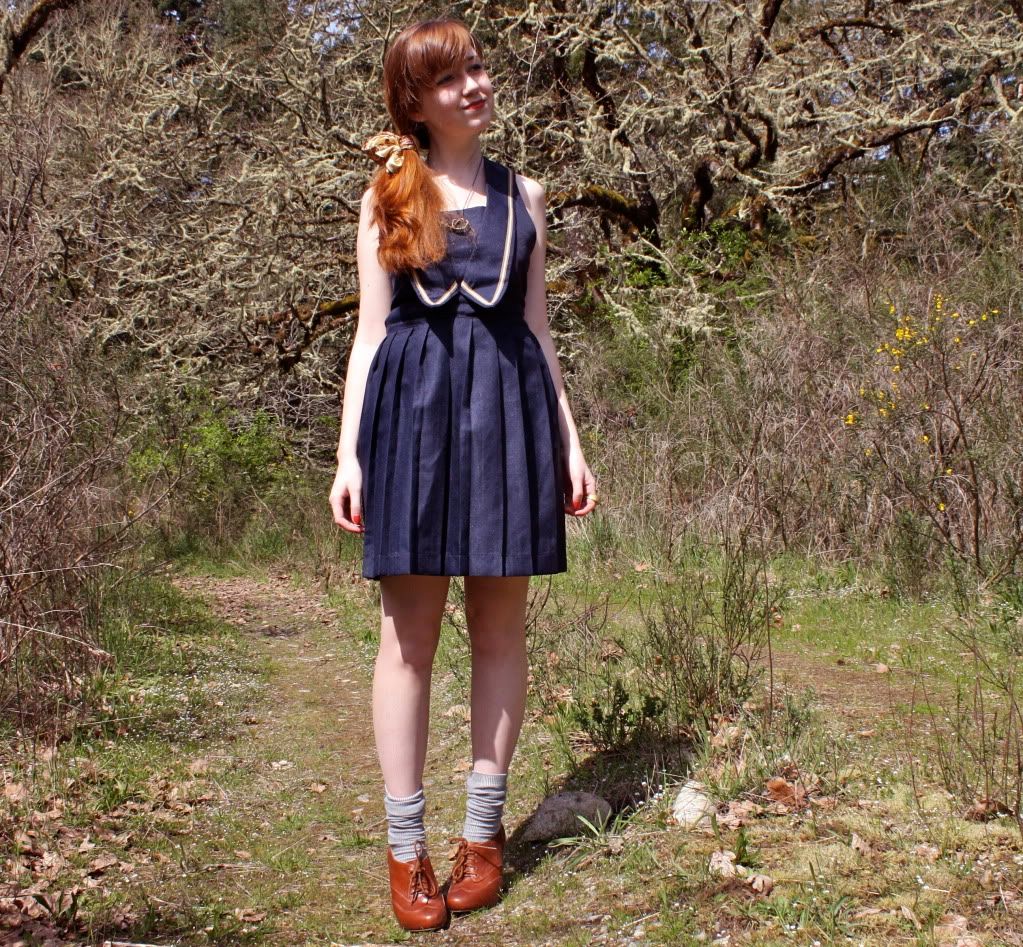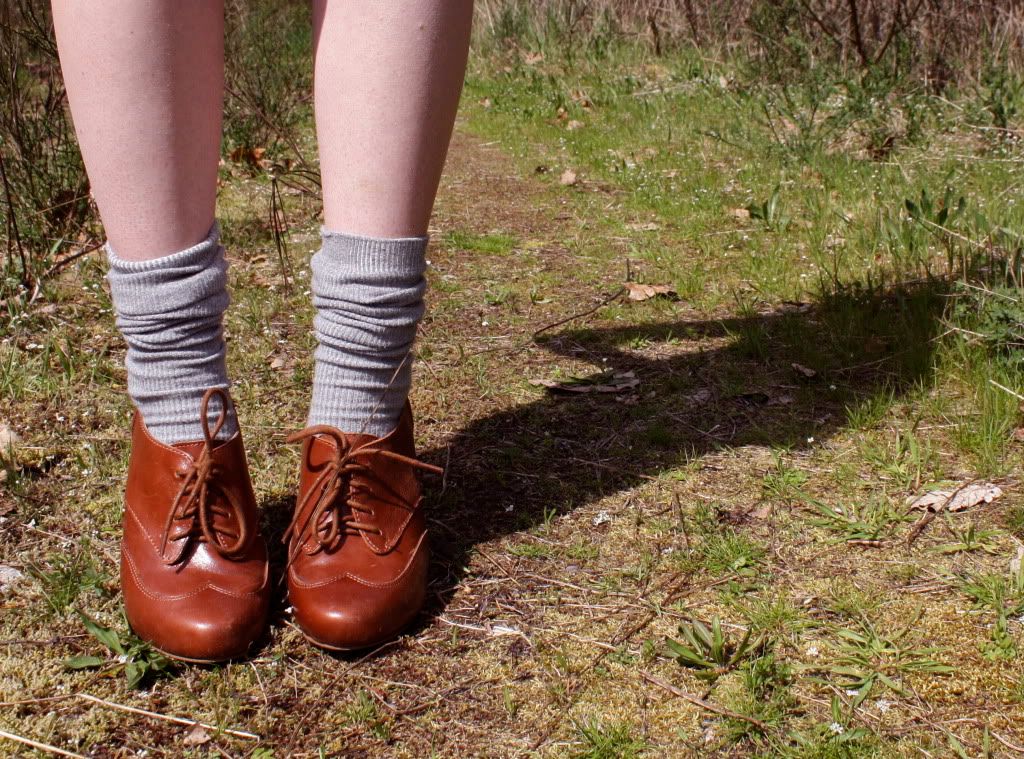 Outfit details:
Thank You Mart socks
secondhand scarf
Seychelles booties
Talonalia necklace
Knock Out Cosmetics nail polish