After a couple nights out in New York city I am convinced that the clubs there are ridiculously dark. If I go again I'll have to pile on the make up like never before! The
Chictopia
afterparty was a really fun time to mingle. I was perhaps most excited (and awkward) to meet Hannah of
Hannah and Landon
. She's so stunning, but I was definitely too shy to ask for a picture.
Camille
, I did get a picture of: she was looking edgy in a sleek dress with a leather harness.
I've stolen a lot of these pictures from
Erin
, so full credit to her as photographer of some of them. We roomed together and it was awesome because we kept swapping accessories and taking photos for each other, why can't she live in dreary Washington too?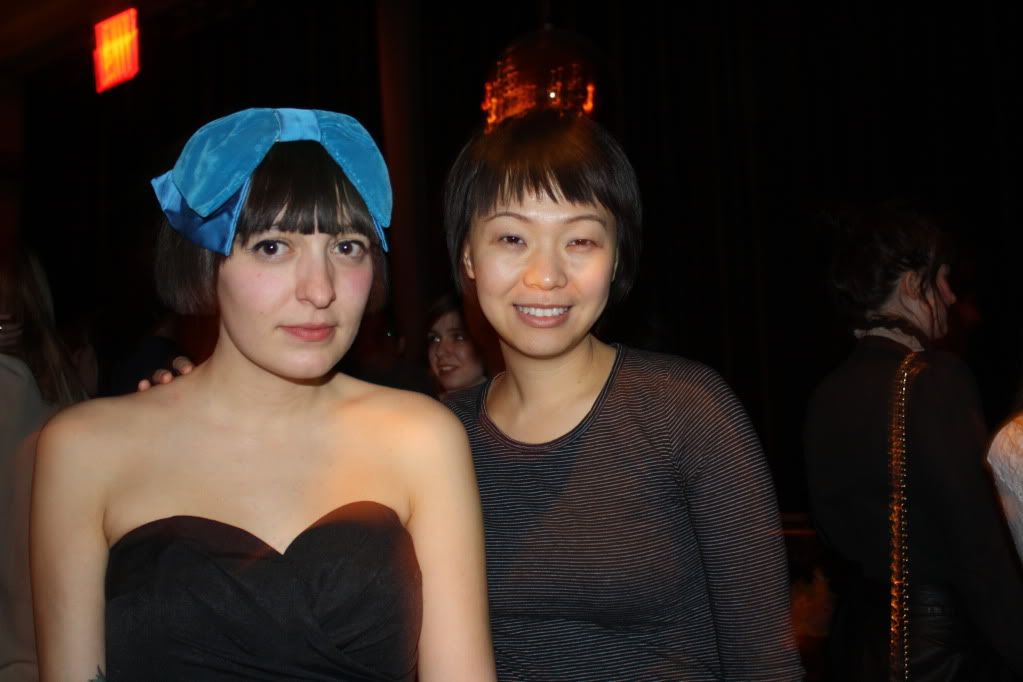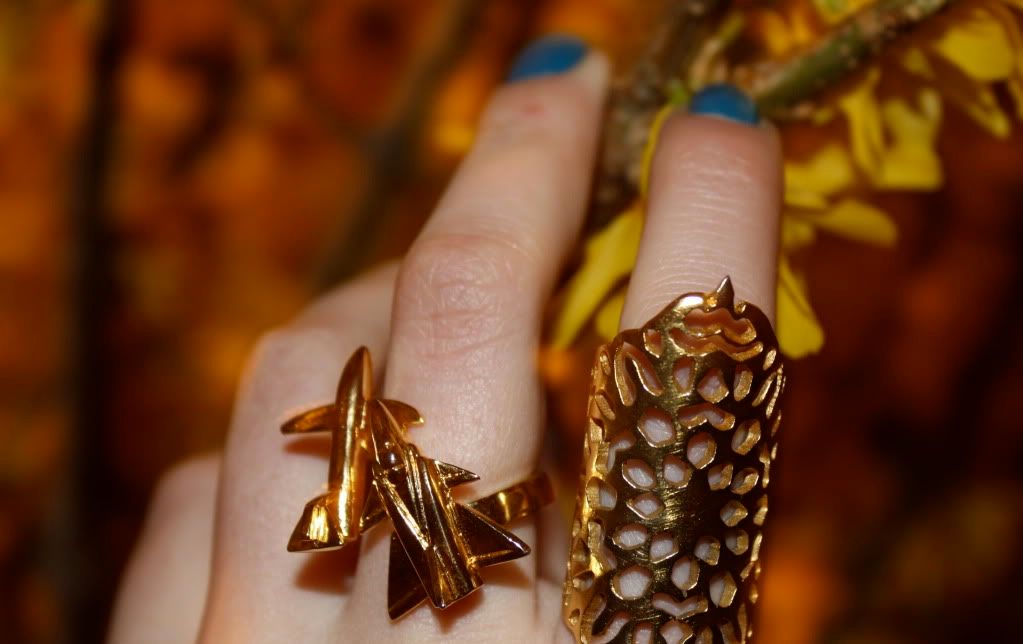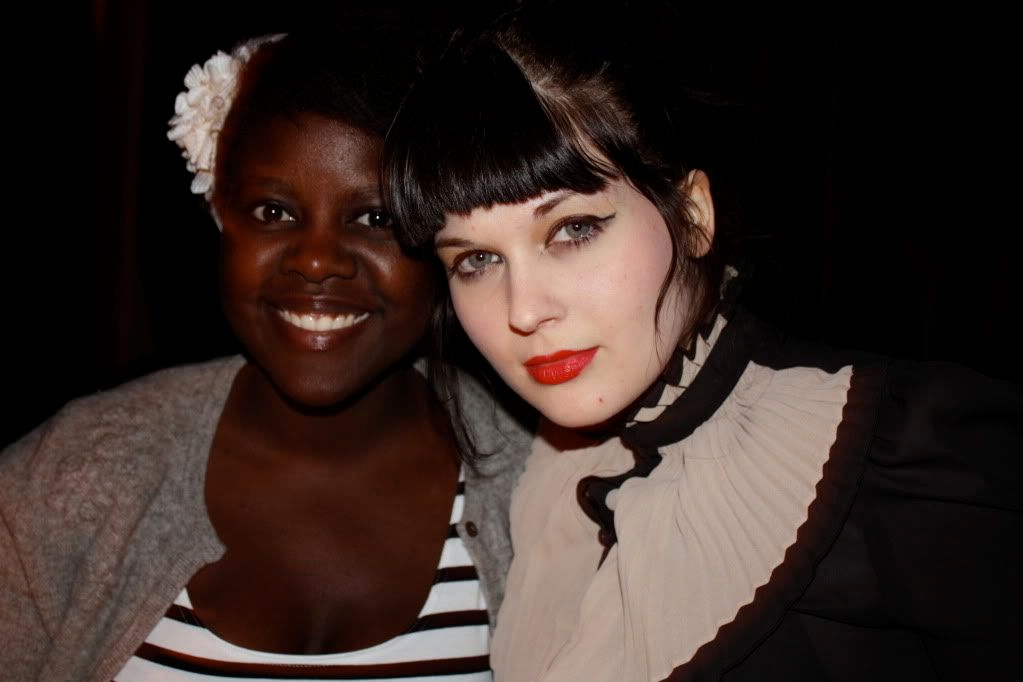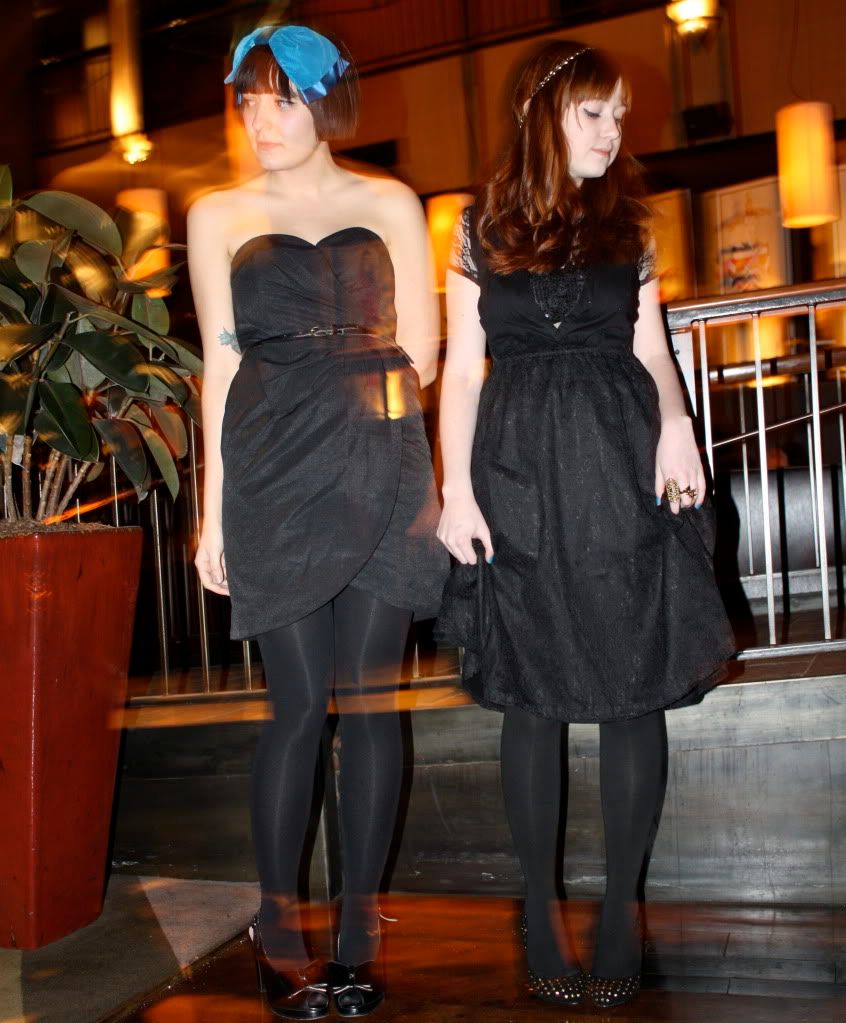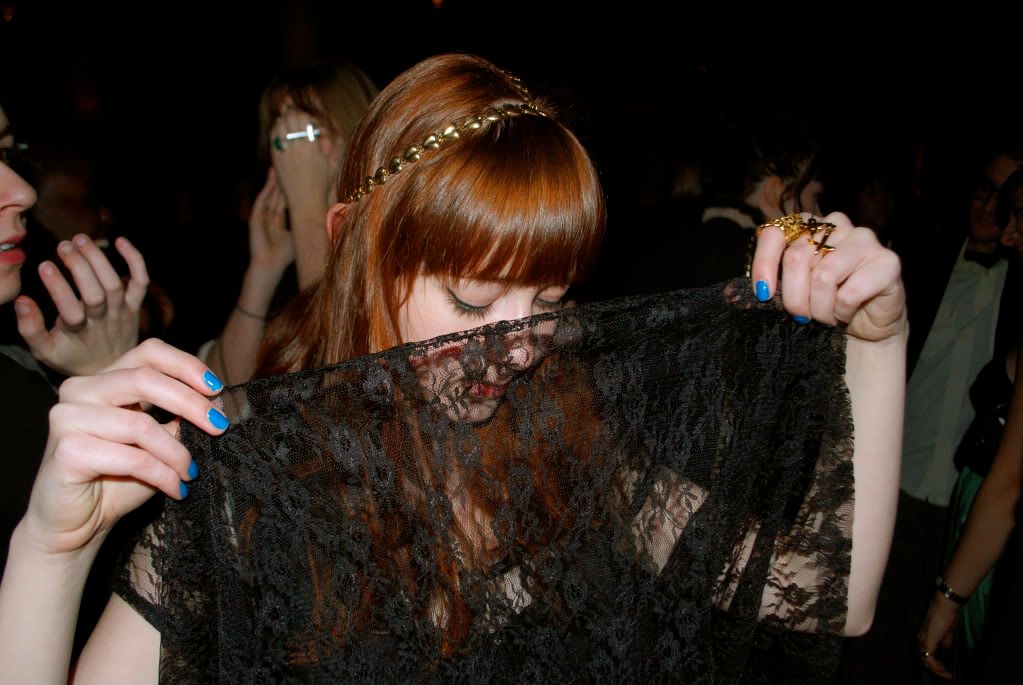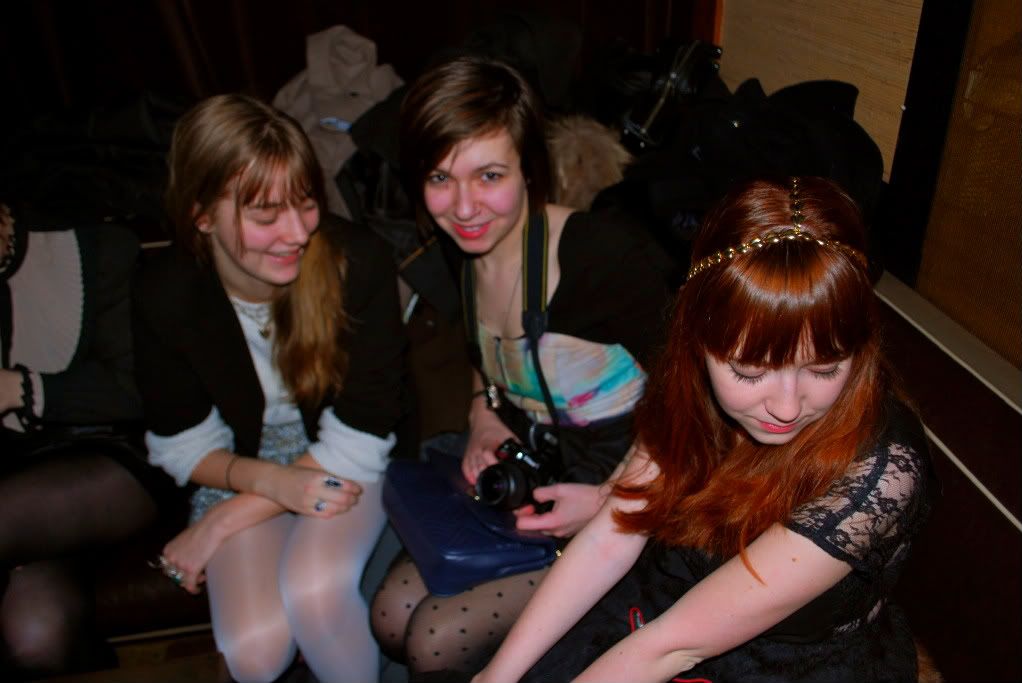 Outfit details:
H&M tights
The Quotation airplane ring