Some of my favorite periods in art were also the most brief, like Art Deco. The more modern the art the shortest its height of popularity, no? Art Deco's popularity peaked in the "Roaring Twenties" and I think these postcards from that era reflect the break with tradition and the redefinition of modern womanhood. Exotic and fantastical, these also feed my love of escapism art and the prominent use of teal and red is an incredibly appealing palette.
"The playful flapper here we see,
The fairest of the fair.
She's not what Grandma used to be, --
You might say, au contraire.
Her girlish ways may make a stir,
Her manners cause a scene,
But there is no more harm in her
Than in a submarine." -Dorothy Parker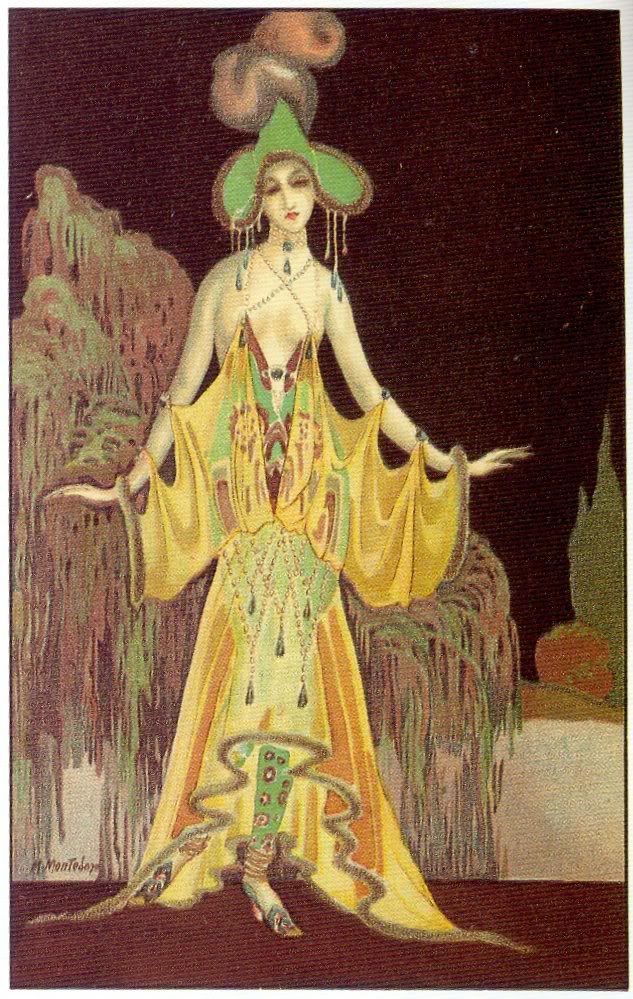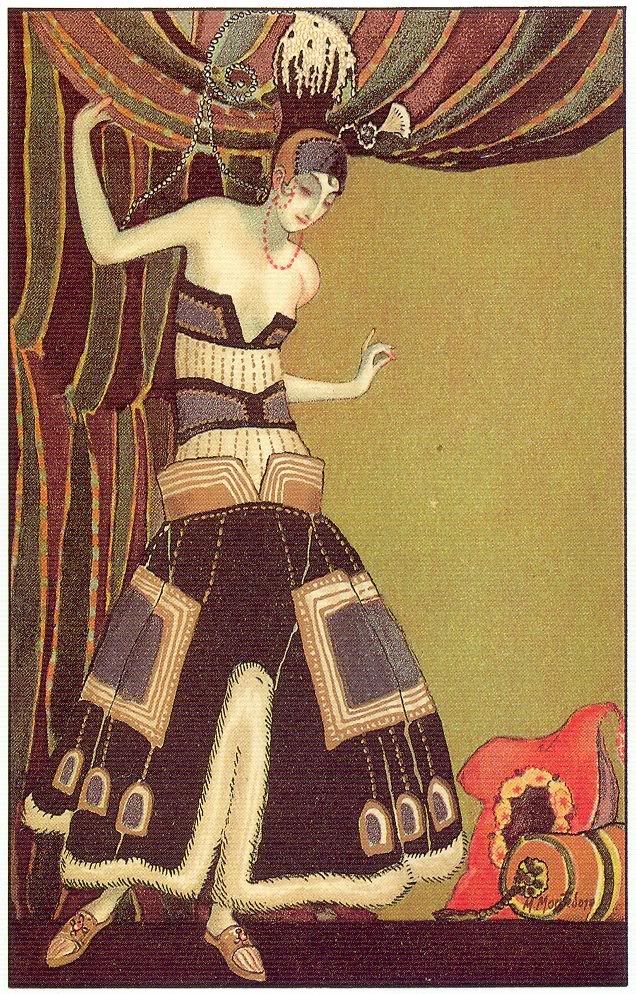 M. Montedoro 1920s via
Gatochy