"Frequently the woods are pink,
Frequently are brown;
Frequently the hills undress
Behind my native town." -Emily Dickinson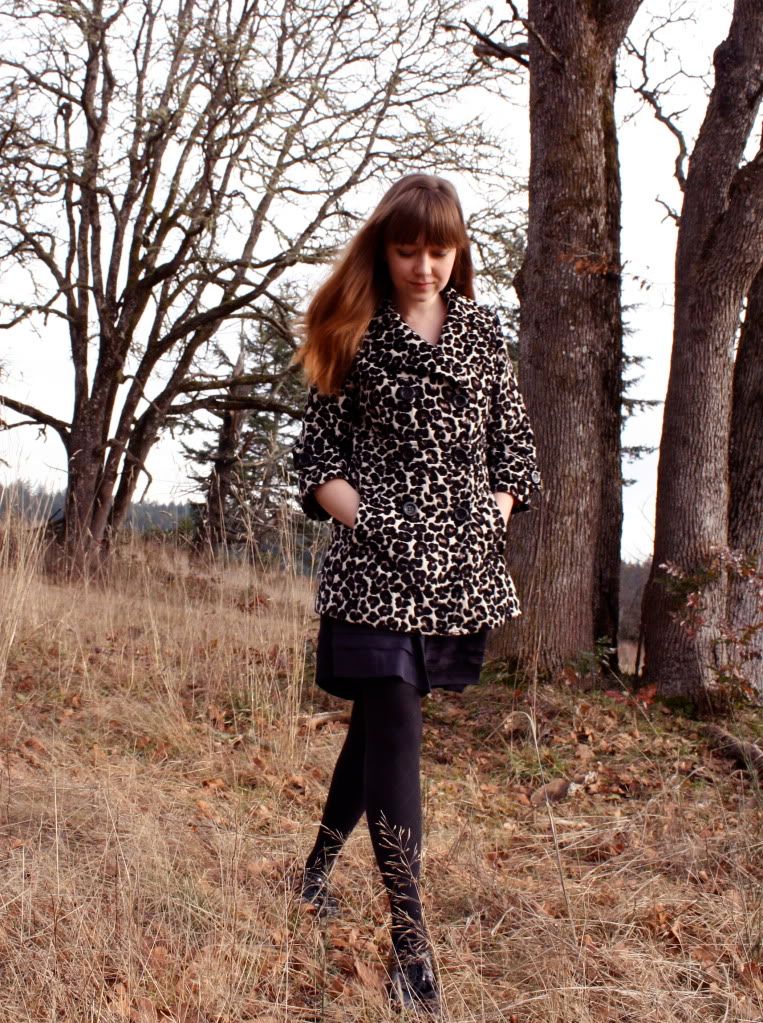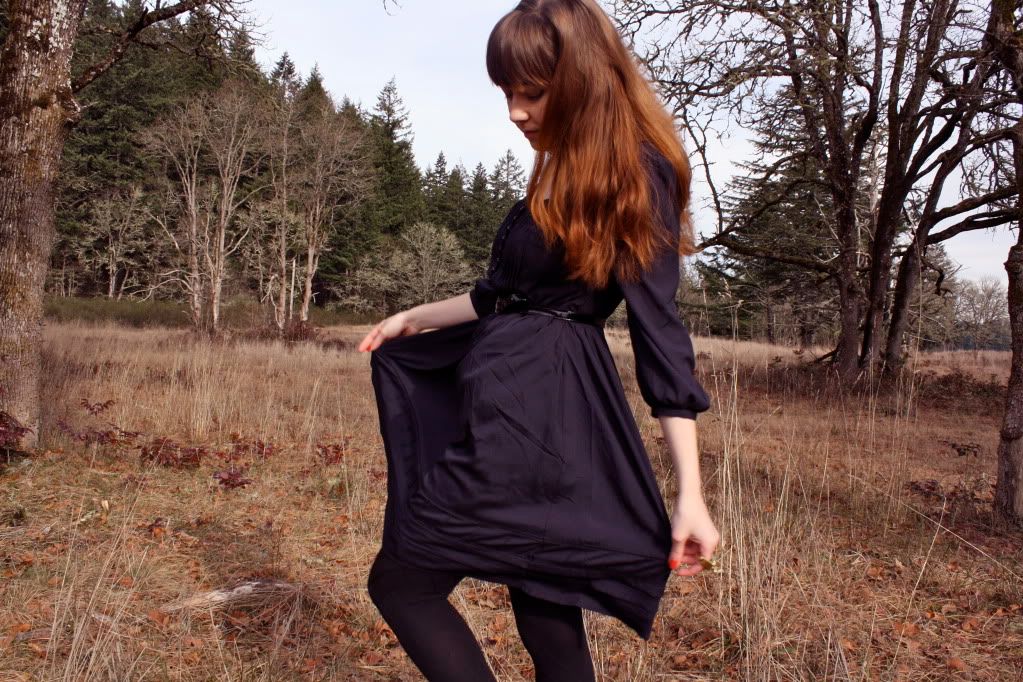 This ring is fist-pumping goodness; I really don't think I could have designed myself a more perfect ring. I've been looking for the perfect double finger ring, but I never imagined I would find one with whimsical birds perched atop (and it is adjustable). I found it at
Old Gold Boutique
, which I discovered on the lovely blog
Our Paper Moon
and I'm quite addicted to a number of the rings they offer.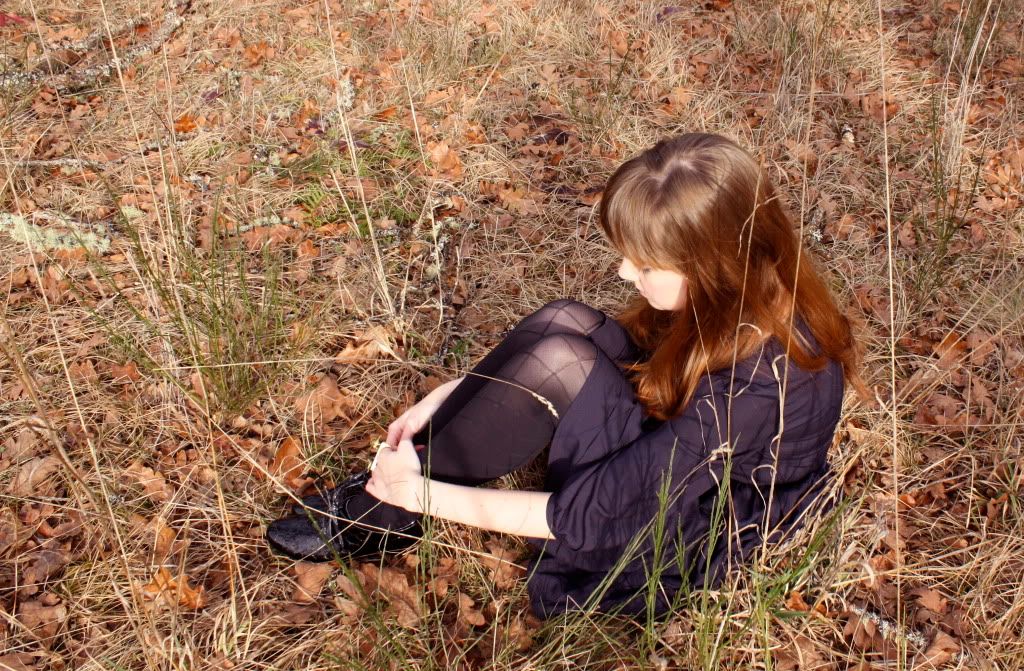 Outfit details:
H&M dress
vintage belt
tights, gift