Way back in the dark ages of my youth (junior high to exact) I had a red hooded winter coat that could never be considered stylish, but I loved. Part of the love came from the fact that when I wore said coat, a certain friend would sing "Hey there, little red riding hood; you sure are looking good" to me. There's nothing like a serenade to cement the beauty of an outfit. Of course, I eventually grew out of that jacket (more figuratively than literally, unfortunately...), so I like to think of my discovery of
this
coat on
Shopruche
as providence. It comes with a detachable hood, which I removed in order to wear my sequin beret.
A good bit of contrast, no? Little black dress with glam neckline details, ridiculous white tights, and a rugged plaid coat on top...I'm fairly certain none of these things were intended to be worn together, but somehow I'm 'making it work.' Fall weather certainly encourages unlikely combinations.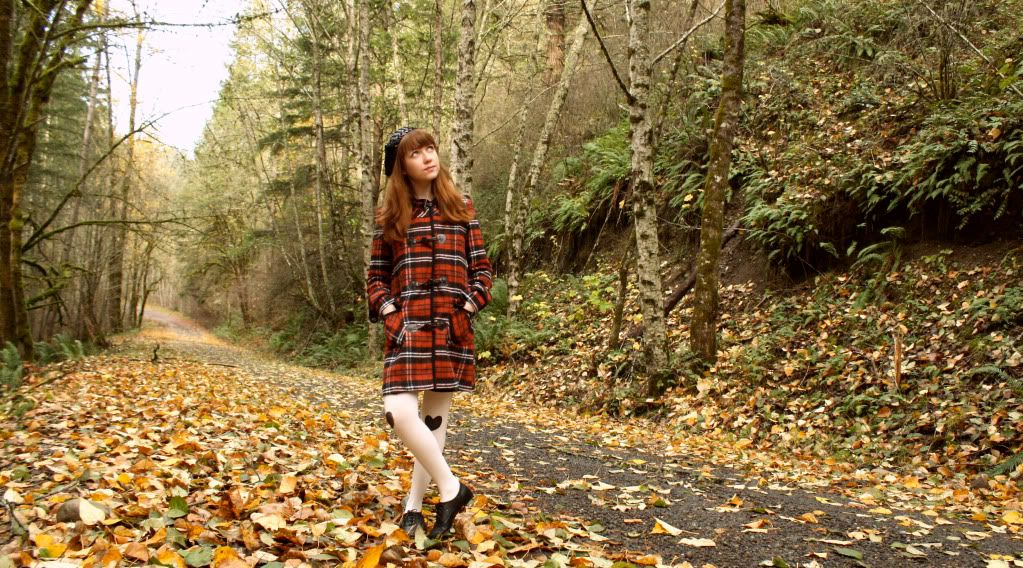 These tights are a DIY and I wrote a little
tutorial
for them over at
World Ugly
on Chictopia. They were inspired by the Emilio Cavalli tights I've been seeing online.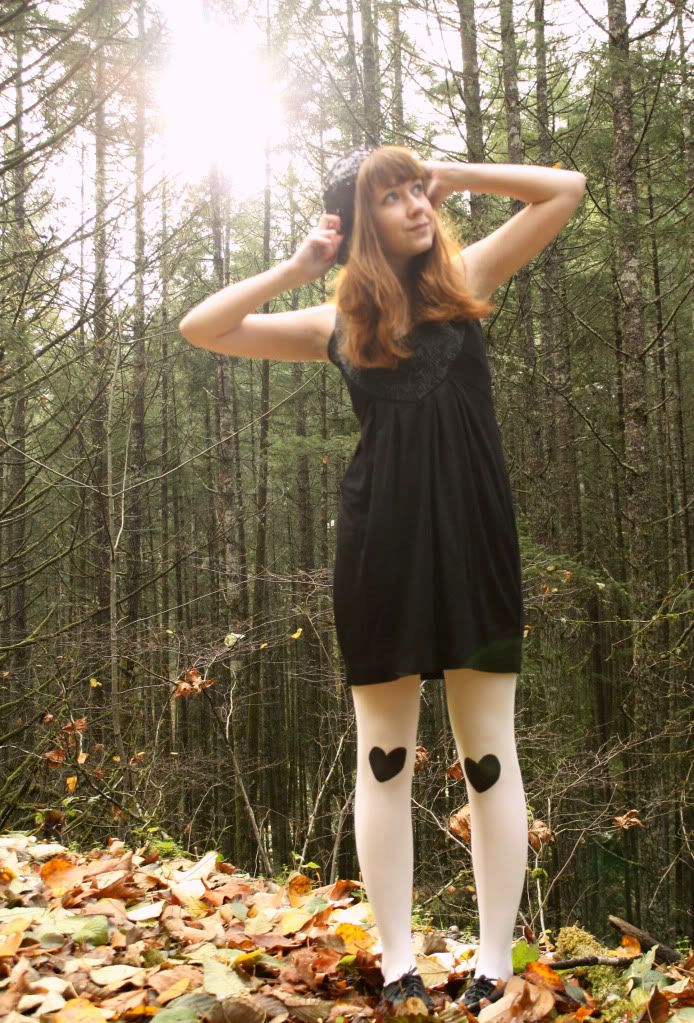 Little Red Riding Hood,
I don't think little big girls should,
Go walking in these spooky old woods alone.
What big eyes you have,
The kind of eyes that drive wolves mad.
So just to see that you don't get chased,
I think I ought to walk with you for a ways.
I'm gonna keep my sheep suit on,
Until I'm sure that you've been shown
That I can be trusted walking with you alone.
Outfit details: beret- vintage,
coat
and
dress
-
Shopruche
, tights-
DIY
, shoes- Pineapple Express, necklace-
Anirtak