From day one at the
Weardrobe Conference
we were all walking on air...
Pic by Mr.Newton
Day One (also known as, what I wore on the plane and my hair is weird) snapped by
Erin
: Urban Outfitters dress, vintage fascinator, Shopruche purse, and Bona Drag shoes.
Day Two, also snapped by
Erin
: ASOS dress,
Talonalia
necklace, Shopruche purse, and
Bona Drag
shoes.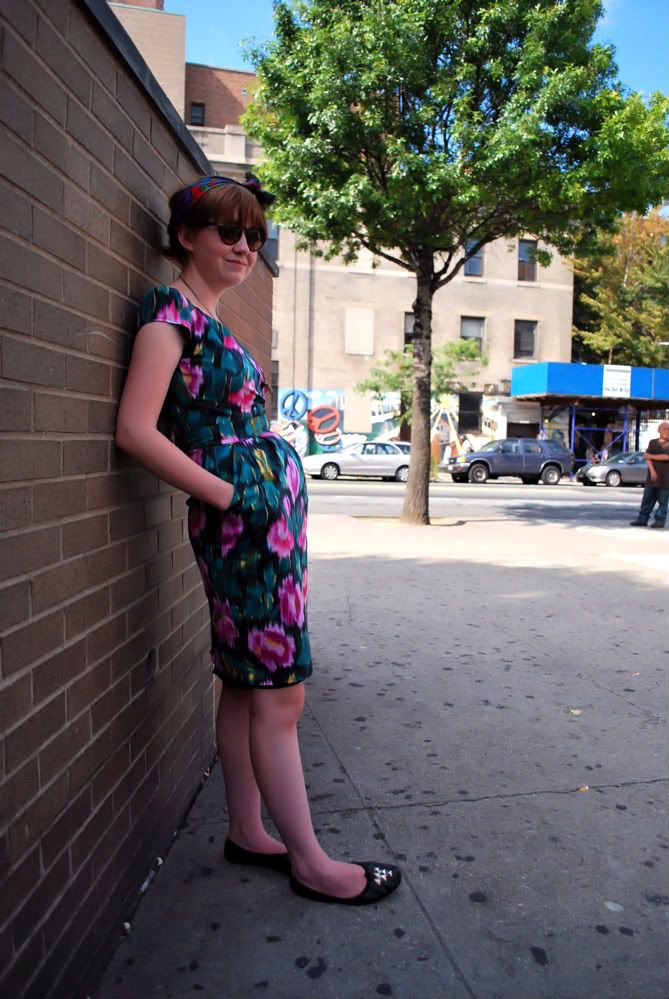 Day Three, "I don't know what I'm doing here," snapped by
Sara
: vintage dress,
Shopruche
purse, Yellowstone National Park gift shop necklace, Gap cardigan, secondhand and Etsy rings, and Bona Drag flats.
Day four snapped by Erin of
Calivintage
. I also took her "outfit" shots for her that morning before we caught our shuttle to the airport and headed to our separate planes. I really enjoyed photographing her and all of the other bloggers this past weekend. I'm going to miss having such willing and photogenic models...and I'm going to miss
them
as people.
The dress is H&M, the tights were bought at
Fred Flare
(where the people are as sweet as their shop is cute), and my shoes are secondhand. We posed in front of the Gramercy Park...where we might or might not have gotten kicked out of by a rather bellicose lady...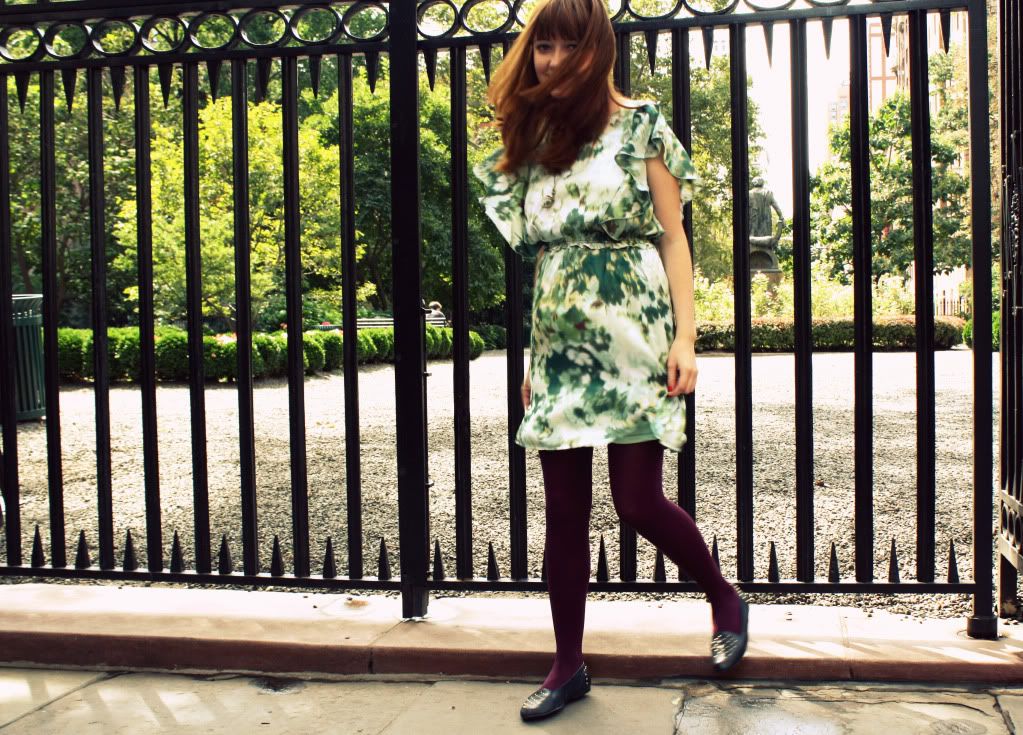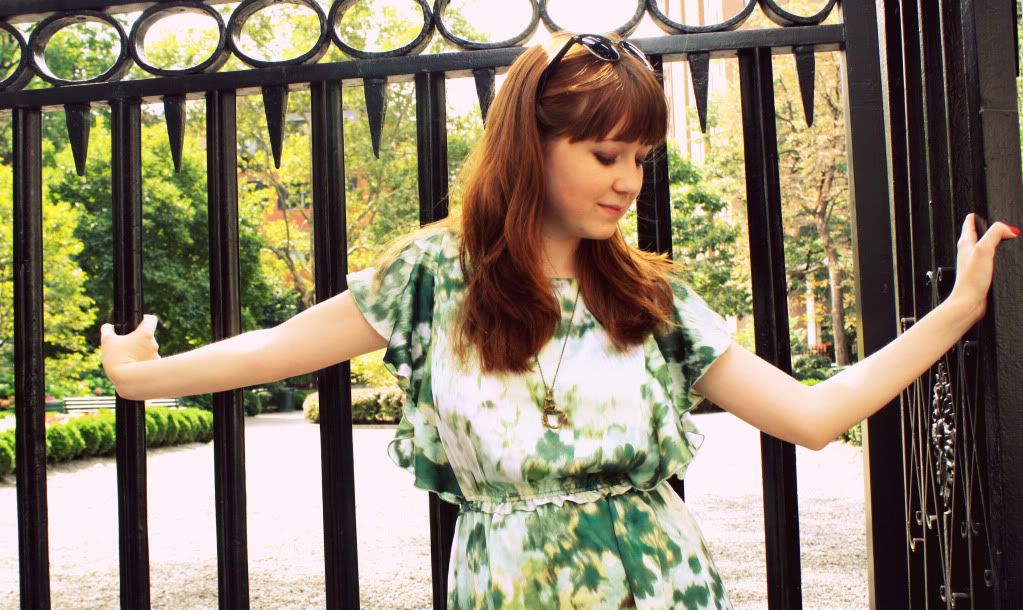 One of the most exciting items (to me) in our goodie bags was matte nail polish by
Knock Out Cosmetics
. It's rather crazy, because I've been wondering what non-shiny nail varnish would look like for months. In person, it's so odd, but subtle and very cool.
Also, the winner of the
YarnOverMovement
Giveaway is Kristin of
Leproust Vintage
. Tara-Lynn is also kind enough to offer anyone who mentions "the clothes horse" in the note to the seller in a purchase of the
Cambridge cowl
(in any color) 10% off their purchase OR a free
Norfolk bow
(in any color). So, if you didn't win you an still get your mitts on some handknit goodies at a discounted price! Visit her store
here
.