I was thinking about personal style recently...to me, personal style is a reflection of the individual; it is a form of expression and a nonverbal communication to the world. That said, if our style becomes consistently the same, does that mean we are no longer progressing? If we claim that our style reflects us, then shouldn't it be in constant evolution because shouldn't we be in constant growth? Does this mean that personal style is not a state of being but rather a process? Can we describe our style in adjectives or should we be using verbs? The whole contemplation leaves me with more questions than answers...
Well, in the favor of non-stagnation I got this dress on sale from Urban Outfitters. A simple little black dress like this can be styled in so many ways--I'm especially liking the idea of layering a sweater over it in the winter, but it was so hot when I tried to take the pictures that most of the looks in this
remix
are summery.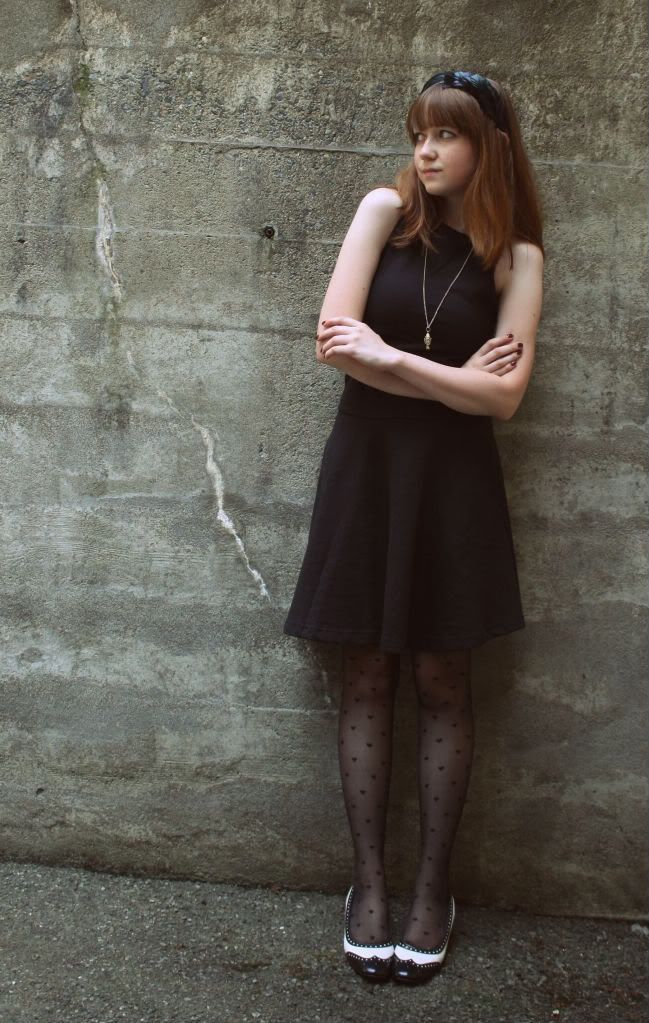 fascinator- vintage, tights- Betsey Johnson via Modcloth, shoes- vintage
scarf- my mother's, shoes- H&M
scarf- secondhand, vest- gift from a friend, shoes- Nine West, bangle- Marc Jacobs via eBay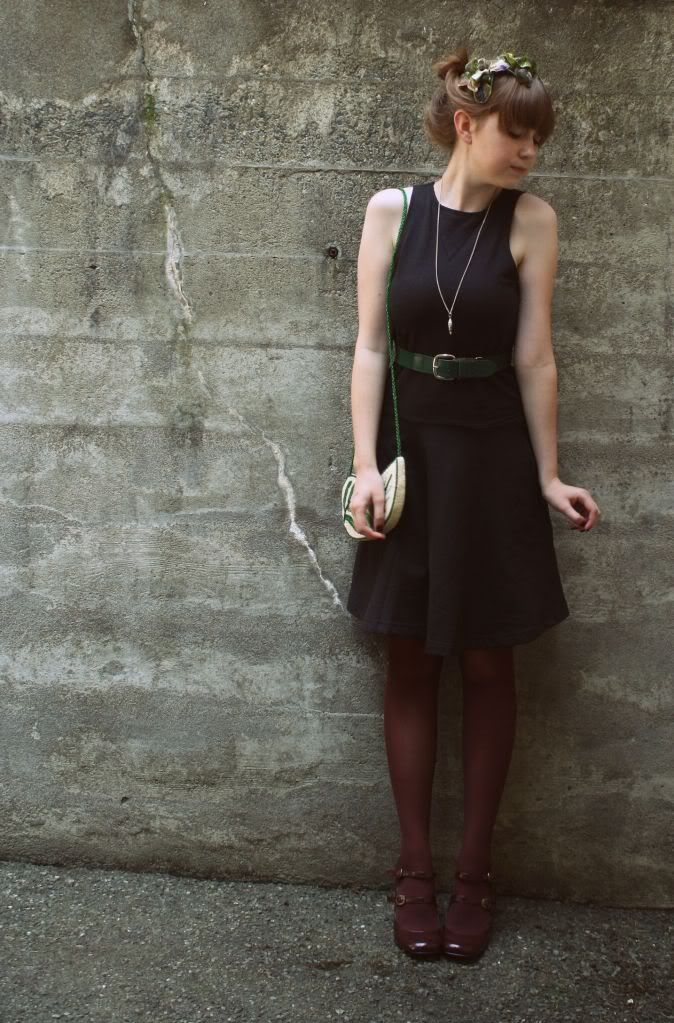 fascinator- vintage, belt- secondhand, tights- Target, shoes- Nine West, bag- gift
striped dress- H&M, shoes- Urban Outfitters
jacket- Forever 21, belt- secondhand, shoes- Urban Outfitters
belt- vintage, skirt- secondhand, shoes- Marshalls
Also, the winner of the
ShopRuche
handbag (chosen by random number generator) is: Claradevi of
Sunflares Plethora
. Congratulations!