The key way to make your wardrobe look large when you're on a tight budget is to buy items that will either be useful accessories to wear with numerous looks, or versatile pieces that can be worn many different ways.
When I was given the opportunity to chose an item from the site
Shopcuffs
to review, I tried to keep in mind the above principles. The site offers a mix of reconstructed finds, vintage, and very current items. I forced myself to resist their wonderful collection of
vintage gems
and to focus on a dress that would feel both modern and timeless. From browsing
Shopcuffs
the "
So Caught Up In You
" dress seemed to be a good example of what I was looking for. The intricate cording seemed to be an interesting take on the lace trend that has been around for several seasons and we all know black is a malleable color. In person, the dress is made from a very lightweight nearly sheer material and the size runs large. This volume isn't really a problem in a sack dress--it just gives you more material to play with. The whole transaction went so smoothly I will very likely be returning to
Shopcuffs
to deplete my wallet...
To demonstrate the versatility of the dress here's a
remix
styling the dress from a summer appropriate look to more layered fall outfits.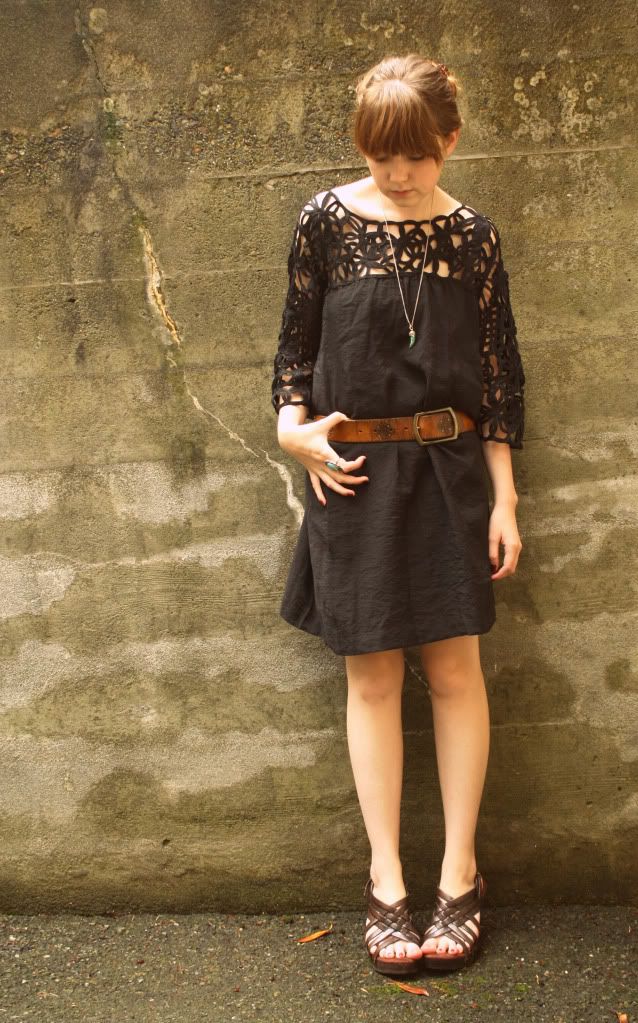 details: shoes- Dr. Schools, belt- vintage
Details: bag- vintage, sandals- Bakers
Details: hat- vintage, jacket- Urban Outfitters, gloves- Karmaloop, tights- street vendor, boots- some shop in Athens, Greece
Details: fascinator- vintage, tights- Urban Outfitters, shoes- Urban Outfitters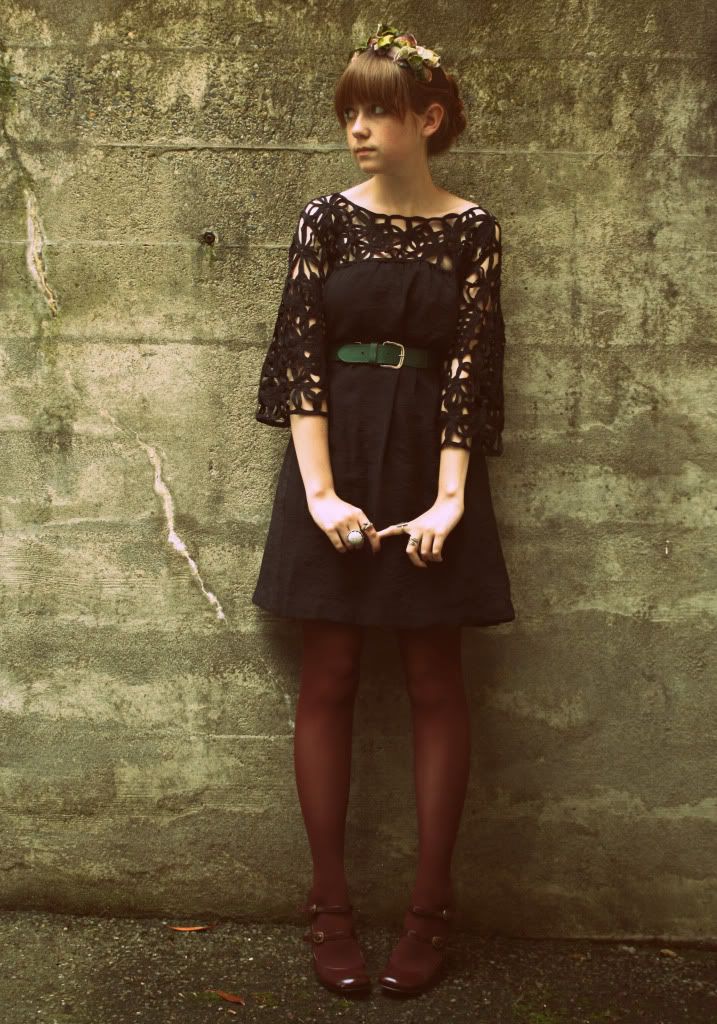 Details: fascinator- vintage, belt- secondhand, tights- Target, shoes- Nine West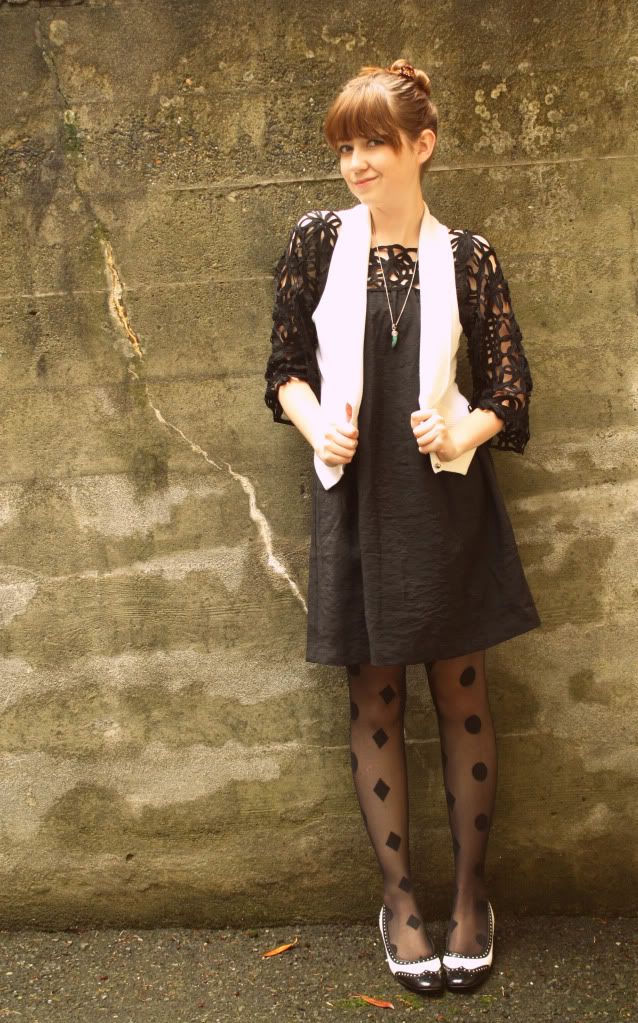 Details:vest- gift from my sister, tight- street vendor, shoes- vintage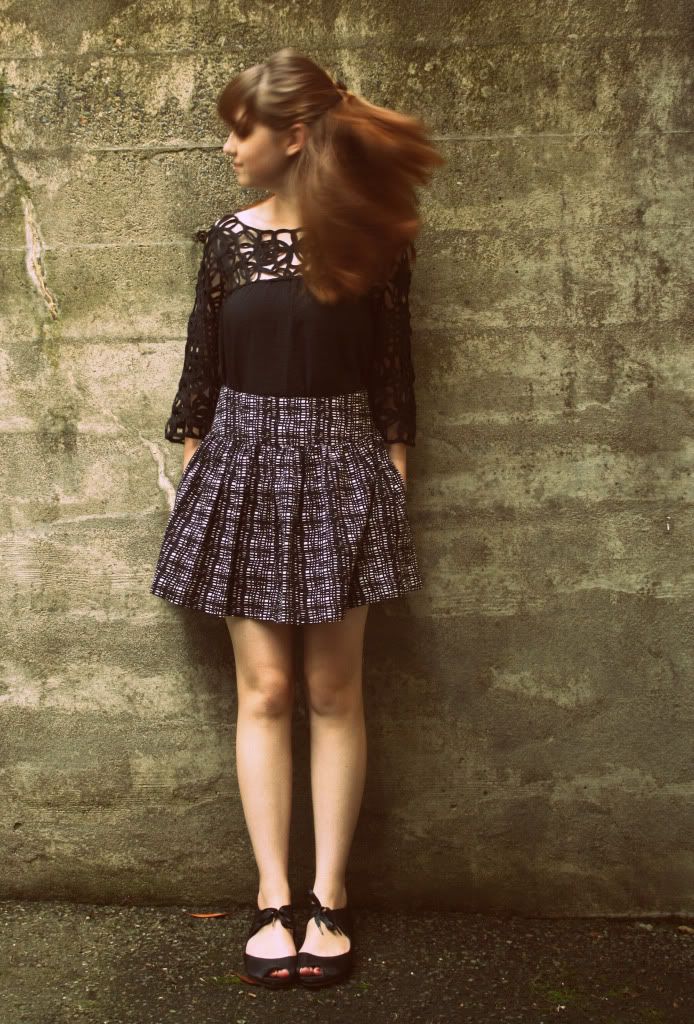 Details: skirt- Forever 21, shoes- H&M