There's nothing quite like sitting on the floor of your dorm room at 1:00am watching
Spartacus
and cutting up an old tee shirt to make a ruffle trim on your AAU-back dress...or so I hear.
Outfit details: dress- AA(customized by me), skirt- AA, tights- Walmart, shoes- Urban Outfitters, sunglasses- Urban Outfitters, jacket- Urban Outfitters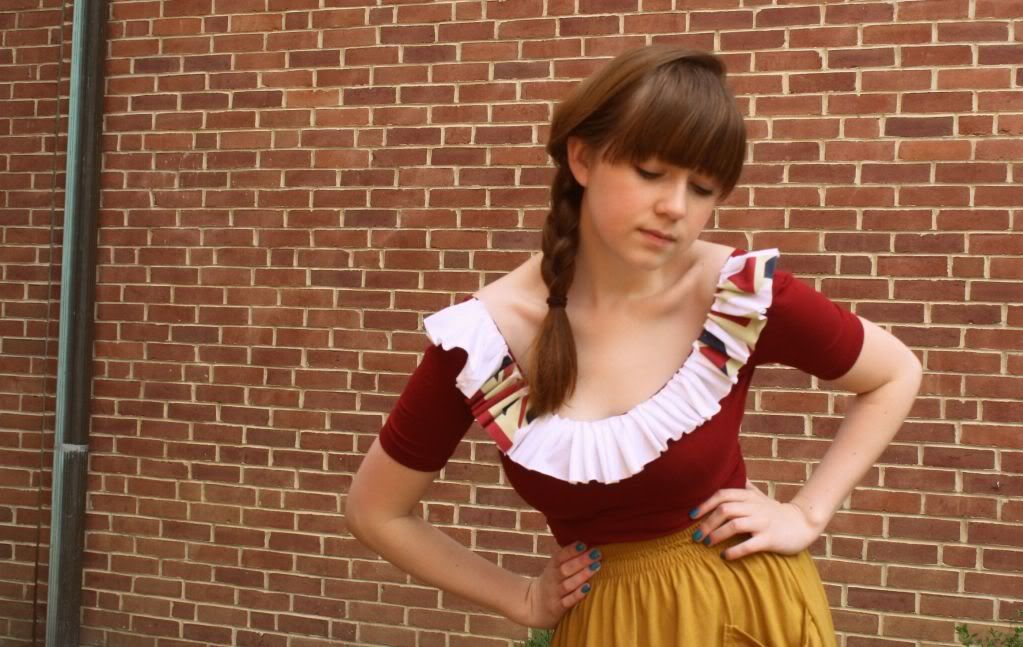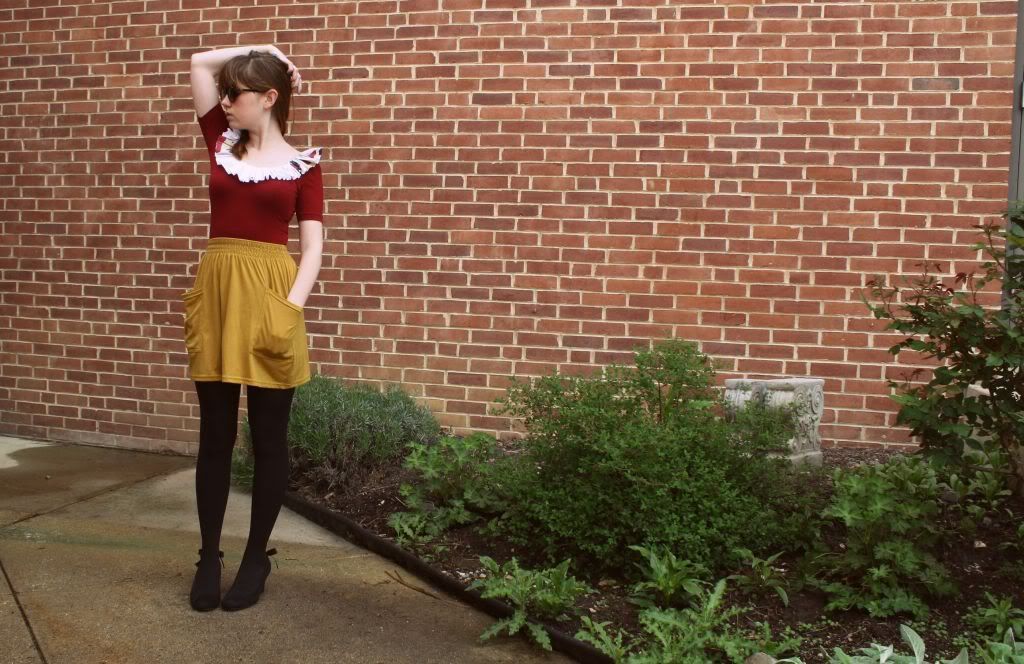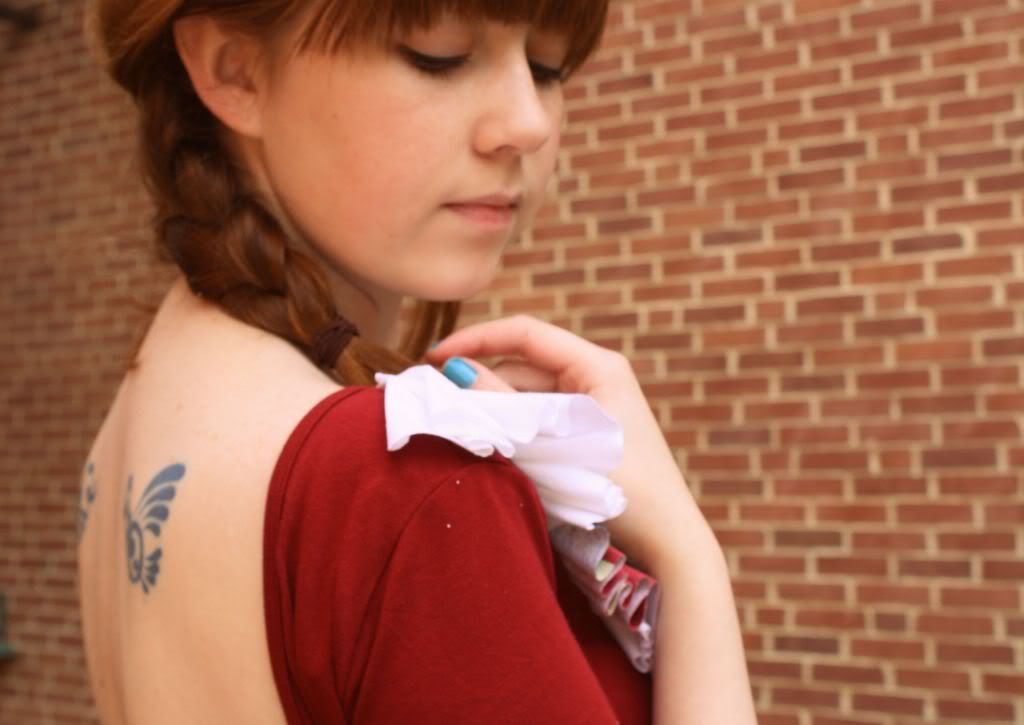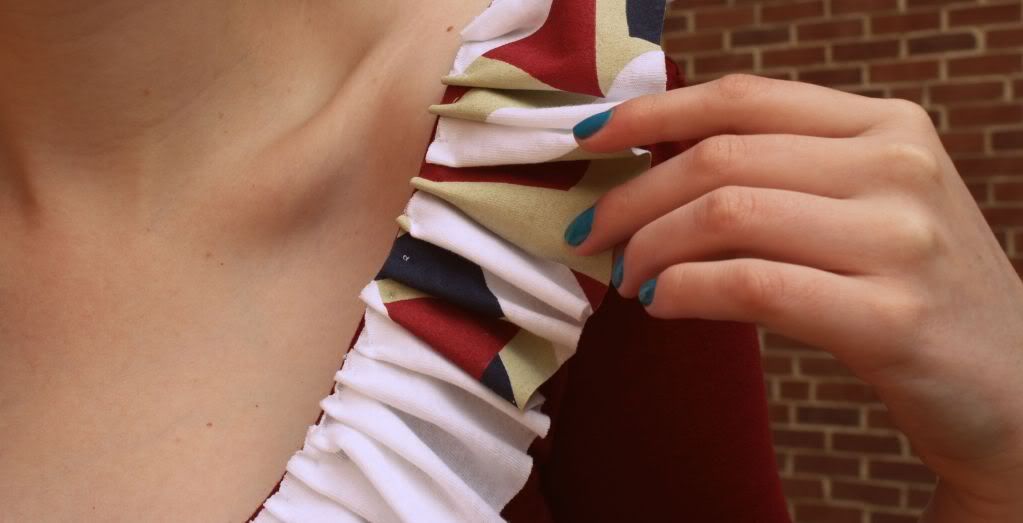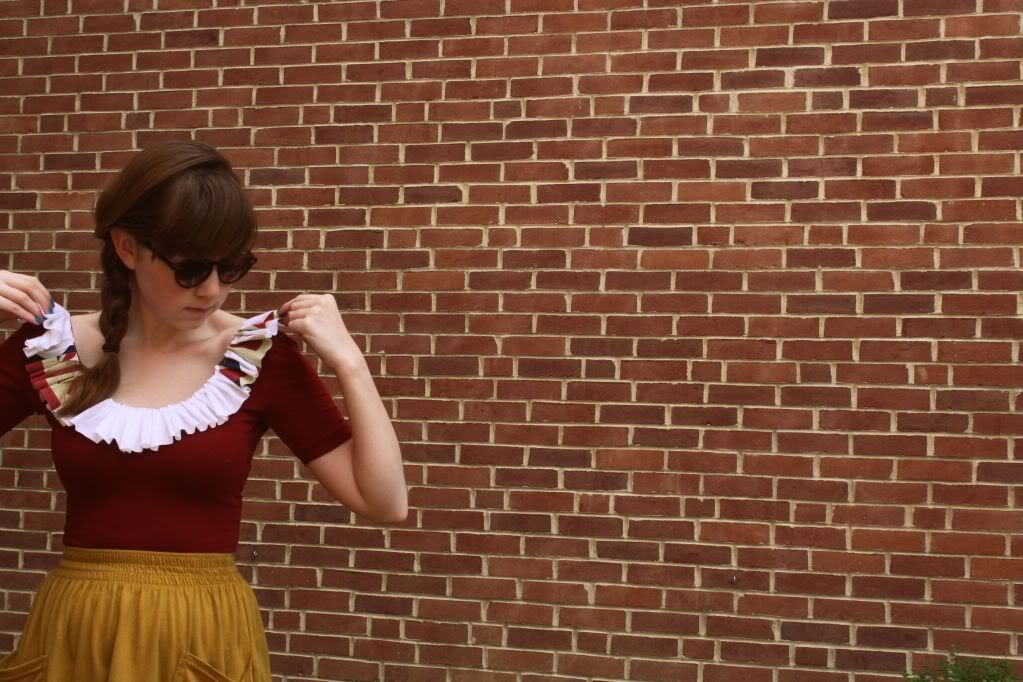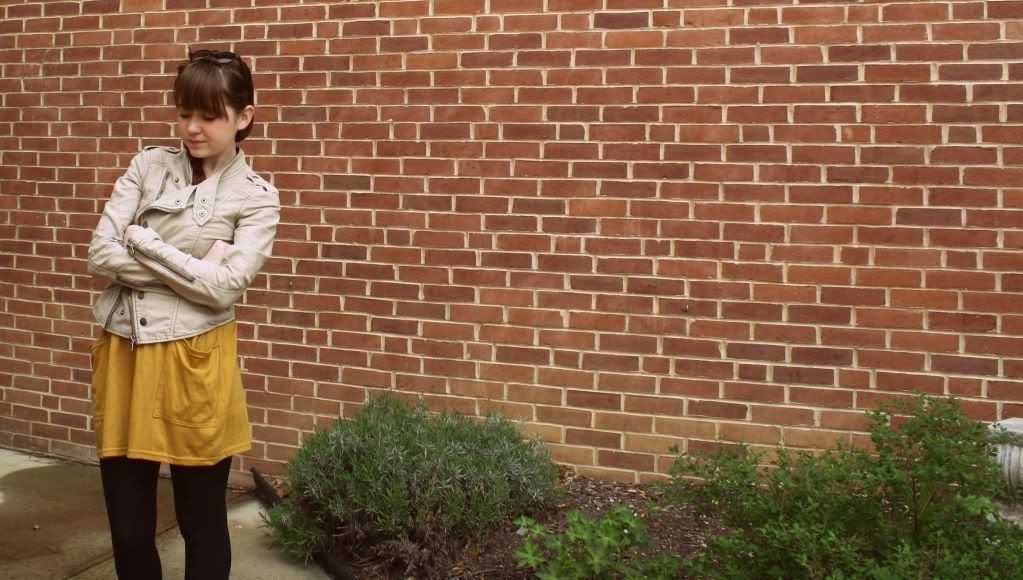 The single most worn item in my wardrobe has to be this Urban Outfitters tan jacket. I've had it for more than three years and bought it on sale for $12, after coveting it for months! It has been to a lot of places with me and never disappoints.