When I was thinking of who I would like to interview next for my
blog style
posts, I thought immediately of
Dapper Kid
. His blog has been on my favorites list basically since I stumbled across it. He runs a thoroughly informative and enjoyable blog to read. I always step away from his topical posts feeling as if I either learned something, or was at least forced to think a little, while his image posts are a delight for the eyes. When I requested a little interview he kindly planned not one, but two dream parties that sound both easygoing and poetic...
What type of party is it?

I am something of a tea aficionado in truth, so it would be a tea party. However what the details of the party would entail, would depend solely on the type of tea being served.
So, tell us about a tea...

If I was to make the decision of
Darjeeling
, I would have to go with the first flush crop. It is harvested after the Spring rains, and has a gentle and exquisitely delicate flavour. If that was the case, the party would be held at the same time, towards the end of March and beginning of April. I would serve it at a breakfast, around 10am, in a Victorian townhouse where myself and a few friends will have slept following a fun night out. The Spring sun would illuminate the high walled drawing room, and the cedar wood in the wrought iron fireplace would spread a wonderfully aromatic smell in the room, in essence to mirror the aromatic nature of the tea. As Darjeeling has a slight fruity taste, I would place apple blossom and peach flowers in vases around the drawing room, which would also provide and suitably Spring atmosphere.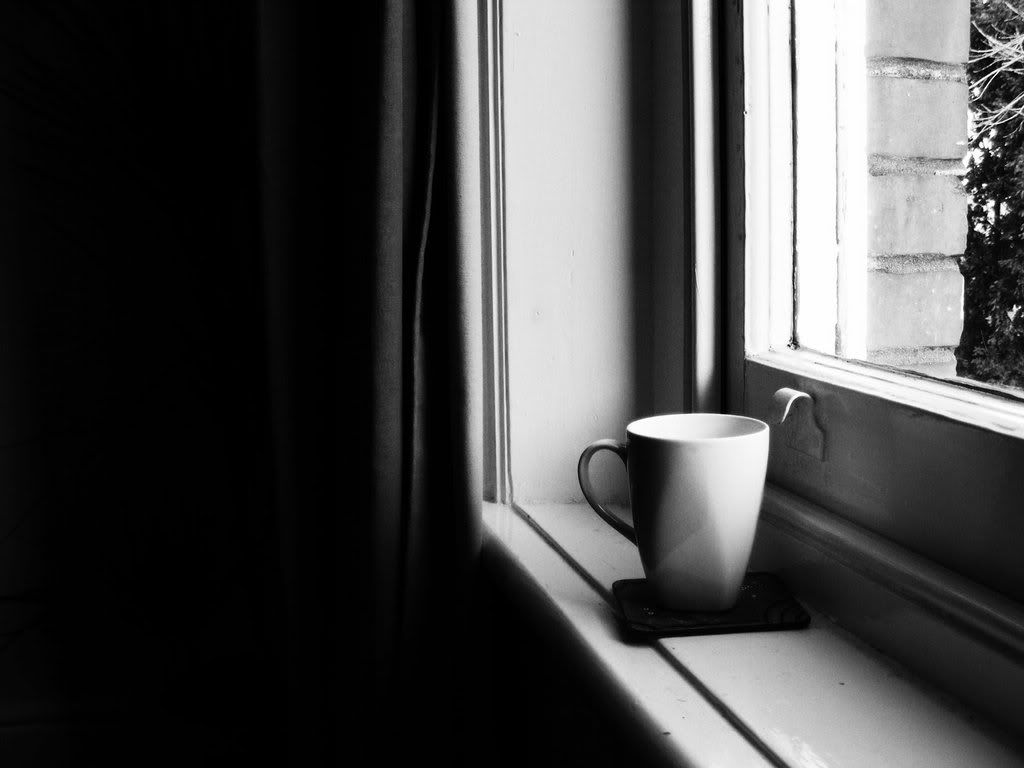 And another tea party would be like..?

If I was to opt for, say, Orange Pekoe
Nilgiri tea
, the setting would be quite different. It would be a dusk on a late summer's day. We would have dined with a fine meal and retired into a lounge, with glass doors opening out onto a fine lawn with
pink roses
. The garden would face the setting sun, and the soft brushstrokes of pale pink and orange light would softly caress us as we sat and talked. We would indeed be seated, with the doors ajar, and a number of printed silk cushions scattered low on the floor for us all. There would be
Polaroid cameras
left on the low wooden centre table, for us to pick up and photograph each other or the scenery.
How does Orange Pekoe Nilgiri affect the setting?

The tea itself is deeply aromatic and fragrant, and as such to set the the sensory environment, there would be orange and clove
scented candles
burning near the
open doors
, for the dusk wind to gently sweep in towards us. The tea would be served in a fine glass Moroccan tea set, with gold leaf detail. To match the intense flavour, I would serve with it dark chocolate, the slightly bitter aftertaste making a perfect accompaniment to the tea.
Where is the Darjeeling tea party located?

We would be seated leisurely on an aged leather sofa with wool blankets and two comfortable armchairs, or, if preferred on cushions by the fire or in the window bays. On a dark wooden coffee table I would have placed a few colourful Sharpie markers, and I would have a white canvas sofa to one side waiting to be drawn upon and decorated by us all. I am quite the sentimental type, so that would be a wonderful memory for years to come.
What is the style of the setting?

The tea itself would be served in a fine, powder blue and dusty pink, chintz china tea set. On two silver platters would be traditional English tea cakes, with fruit peel, slightly toasted and waiting to be buttered. I would not serve anything too heavy, lest the delicacy of the tea be overpowered. We would therefore talk in the light of the morning sun, whilst possibly listening to the likes of Chopin on a gramophone. I would chose instrumental music, so as not to distract our conversation with any lyrics, plus the gramophone would give a warm sound as opposed to an
iPod
.
What would you wear?
Outfit wise, I would go with smart casual, as is the case for breakfasts. Most likely I would opt for a light grey
Harris Tweed
sports coat, worn atop a small-checkered oxford shirt and deep green wool sweater. I would couple this with slim cut, flat fronted, khaki trousers, green socks and brown penny loafers. Scent wise I would opt for
Dior Homme
, the top notes of iris and amber give a wonderfully fresh opening, whilst when it settles into cocoa, patchouli and bergamont, it is suitably sweet for Spring or Autumn wear.
And what would you wear to the evening party?

As it would be following dinner, my attire would still be rather formal, a two button, light grey wool suit. Although perhaps the jacket, with its printed red pocket square, would be laying aside me, revealing my white shirt and woven navy tie, fastened with a silver
tie pin
. This would be worn along with red socks and black brogues. I would also be wearing
Bel Ami
by Hermes, the perfect scent for Nilgiri and late summer. The strong peppery and cardamom opening would have suited the first course of our meal, and middle notes of vanilla, cedar and
sandalwood
would be suited to the main meal and the time as we progressed to relax and talk over tea. The final sweet notes with a hint of resin, tobacco and smoke would serve well for the setting of the sun.
Who is invited?

Given that the
Darjeeling tea
would be served at a breakfast following a fun night out, I doubt it would be a family occasion. Indeed the idea of decorating and writing on a canvas sofa with coloured markers, would probably lend itself to having close friends present. I suppose a group of close friends would be invited over to the townhouse the previous afternoon or evening. We would talk over music and get ready for the night ahead, most likely a party elsewhere or perhaps simply just dinner at a delightful restaurant followed by a small party back at the house with other guests.
Who gets to sit next to you?

I believe that a good host should make all their guests feel welcome, not just a few. I suppose that I would be seated with whom ever wished to sit with me. However I would also seek to sit with each individual as the time progressed and to talk to each. There is however an inherent danger in this, which is that the host tries to talk to all, and therefore gets only as far as simple pleasantries and only half listening to each conversation. Yet, I have never been one to keep to only one group in any social situation, I always try to talk to all and engage with everyone. Indeed if I managed to talk to all on a meaningful level throughout the breakfast or evening dinner and tea party, I would be happy.
Who is most likely to act inappropriately by the end of the party?

I would like to think that nobody would act inappropriately in terms of being disrespectful. If that was indeed the case, I would certainly be sure to take the offending person into one corner and quietly explain to them the situation. However in terms of general high jinks and fun, I guess it would be an open forum.
For the breakfast tea party, I suppose someone would invariably write or draw something amusing on the sofa, or perhaps we would draw on someone still asleep at that time and take photographs.
For the evening tea party, I would like to think the cameras lying around for people to use would result in a number of amusing and memorable photographs. However in general, I would like to think the parties would be a fun and enjoyable experience for all.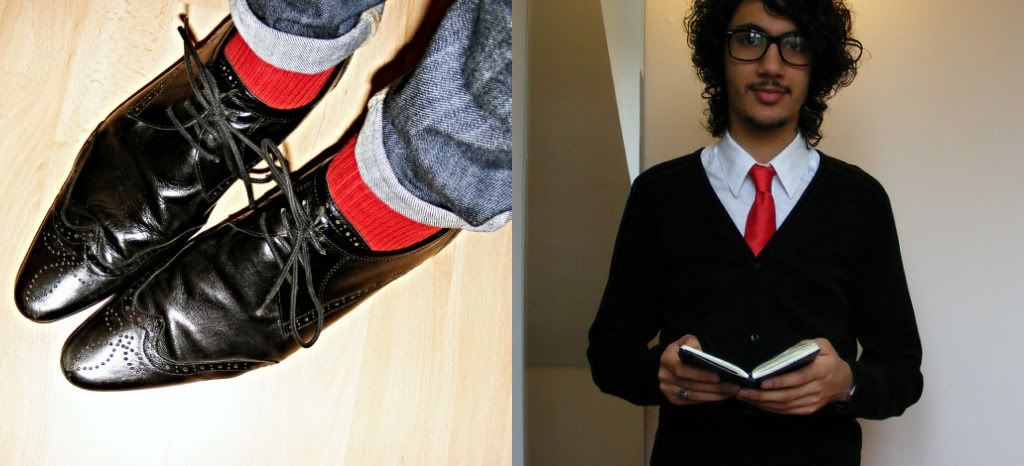 What are the hot topics?
Again, I believe it depends on the guests. We would talk about anything and everything, depending on the interests of those present. Indeed I am quite comfortable in discussing any number of topics, if done so with passion. For the breakfast tea party, we would most naturally discuss the amusing events of the previous night and general gossip amongst friends. However in all the situations, we could talk about a number of issues - from the latest celebrity gossip, to
fashion trends
, to literature and poetry, to music, to film, to art, to cuisine and so on. After all, the best conversation is that which follows a natural course and is allowed to develop along with the current interests of the parties involved.
All pictures via Dapper Kid and for more of him be sure to visit his
blog
.