I'm currently heading across the country to my humble college in Pennsylvania. For some traveling inspiration I could think of no one better than Agathe of
Style Bytes
. Sadly, she doesn't post there anymore, but we can all take a jaunt through the archives and remember the good old days...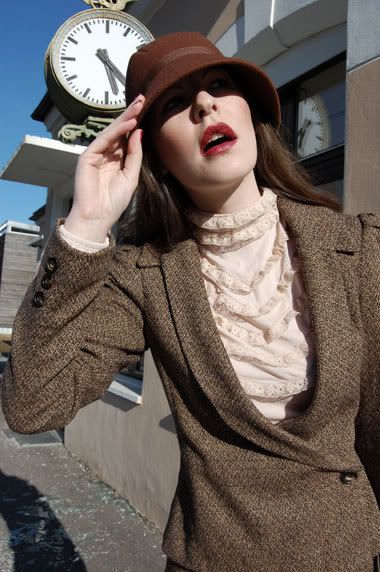 I also definitely do not look like a
Ports
advertisement while I travel. The look of vintage suitcases is very nice, but I imagine they would tire my arms...
Facehunter
has snapped a number of stylish ladies with suitcases or carpetbags over the years. They could be choosing these as a fun option for handbags, but I rather like the idea that they were captured while stylishly running away from home...