Some people have an unusual passion for cupcakes and previously I did not understand this addiction. However, I recently came to realize that I am similarly attached to balloons. There's just something very cheerful and silly about balloons that make them a joy to see and hold.
Milla of
The Girl Who Married a Bear
used a balloon to send a message of love and push the cuteness factor of an outfit shot to another level.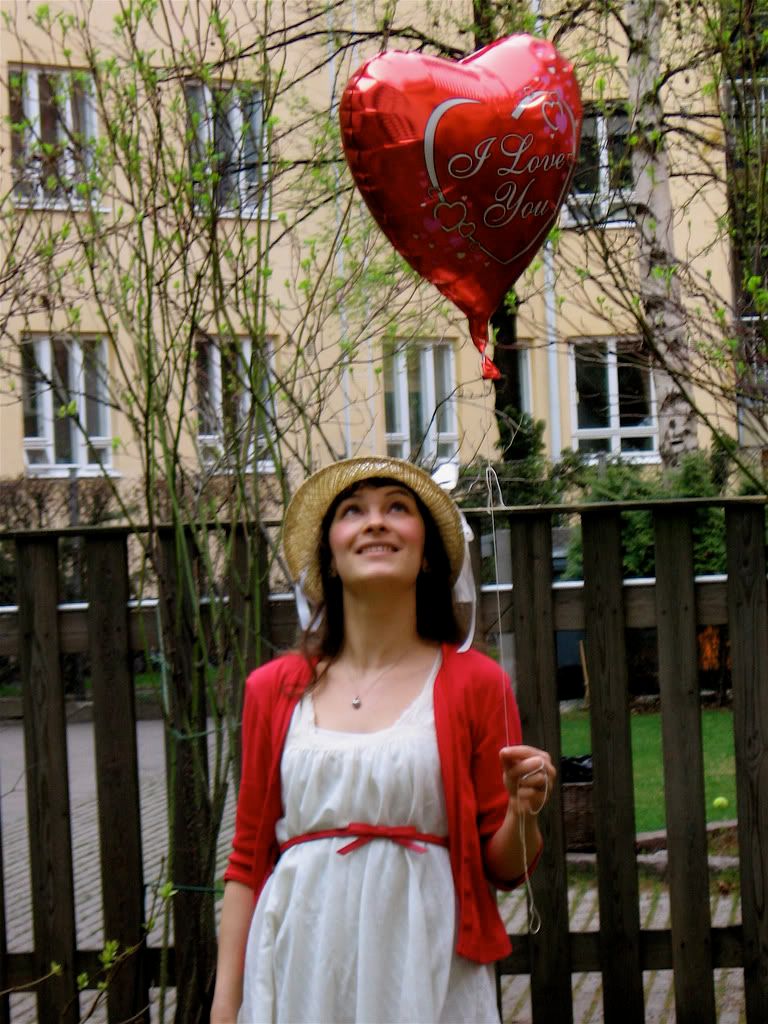 Jeff Koons
has drawn inspiration from balloons for his massive sculptures. His pieces are a delightful play in shape and gloss.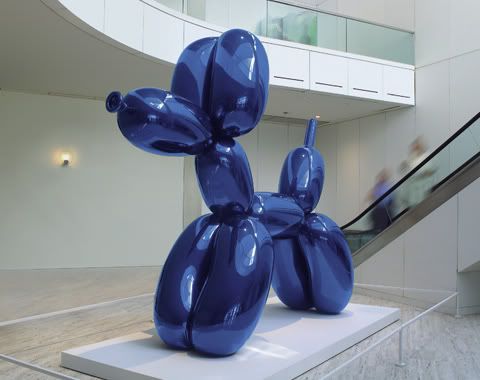 While balloons are usually viewed as cheerful and celebratory,
Chrissie White
has brought out some of their darker potential through her photographs. Her pictures harness the poignant sight of a solitary balloon or the bitterness of balloons at an unwelcome birthday party...Definitely, check out the rest of this young photographer's work that is both conceptual and beautiful.