Yesterday, as I was walking home from class a young woman (with pink eyeliner!) stopped me and asked if she could take my picture (I was wearing the plaid dress below). It turns out she runs a street fashion site here in Athens, Greece. She was super friendly and I was quite flattered to have her ask--I've never had anyone else take my picture before! Though, I was too shy to tell her about my own blog I did learn a little bit about her.
Her site is only a couple of months old and she takes only one or two photos per day and not all of them work out. Hel-looks is her favorite street fashion site and she studied in Finland a few years ago.
So, it seems everyone's wishes for some Athens street fashion have been answered. Visit
Streetgeist
for regularily updated Greek street style and maybe in a few days a photo of me will be up...
Outfit details: jacket- H&M, dress- some shop in Japan, belt- secondhand, socks- Thank You Mart, shoes- Urban Outfitters, bag- Pull and Bear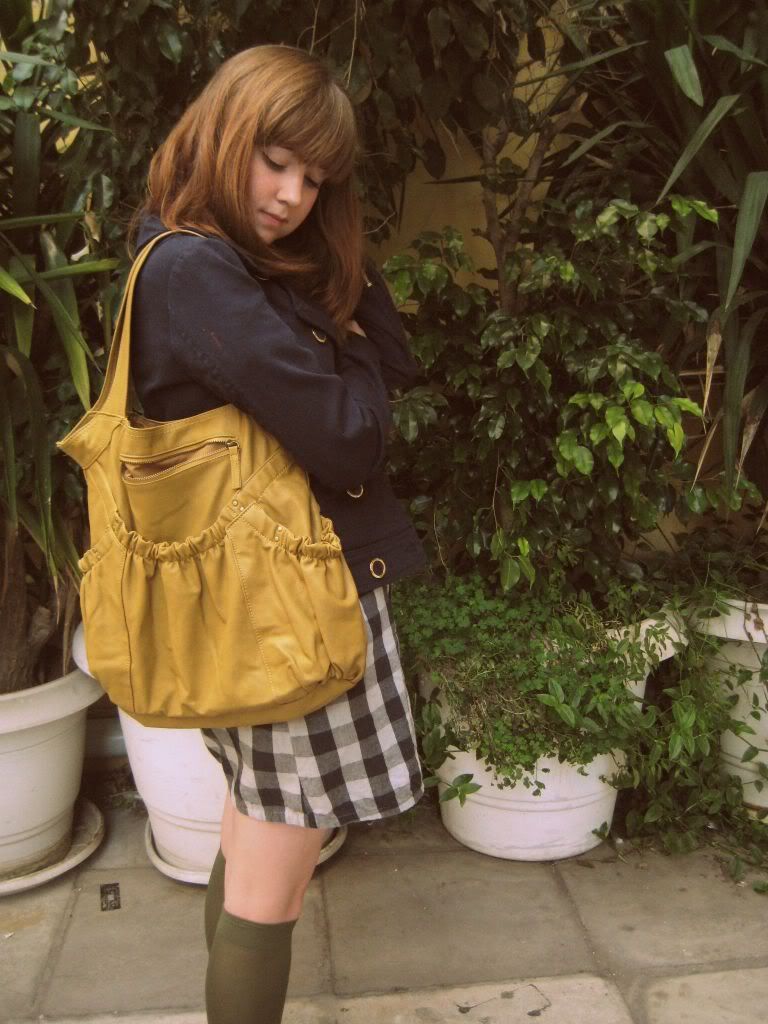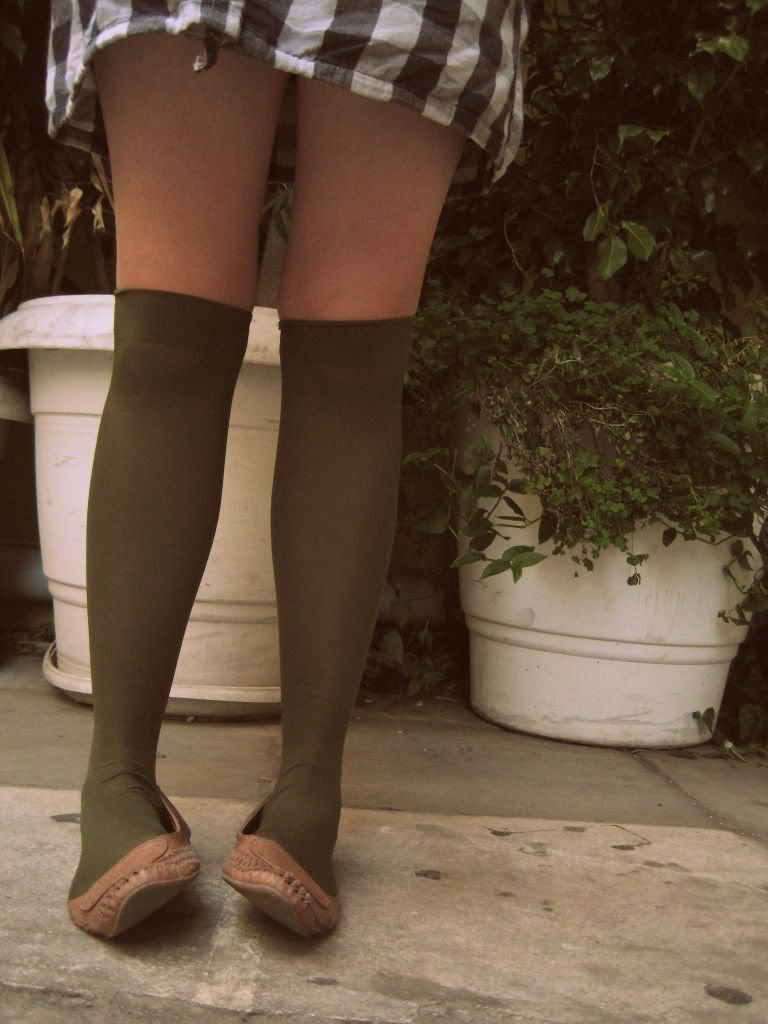 Outfit details: dress- H&M, jacket- H&M, tights- some shop in Japan, shoes- Urban Outfitters, bag- Pull and Bear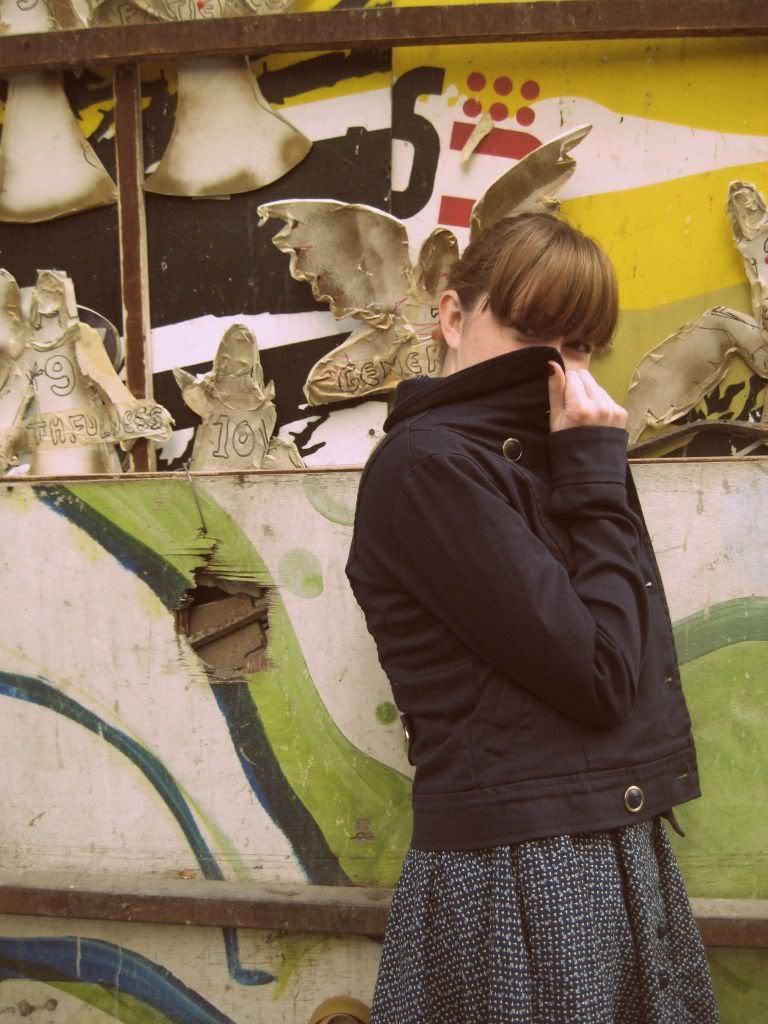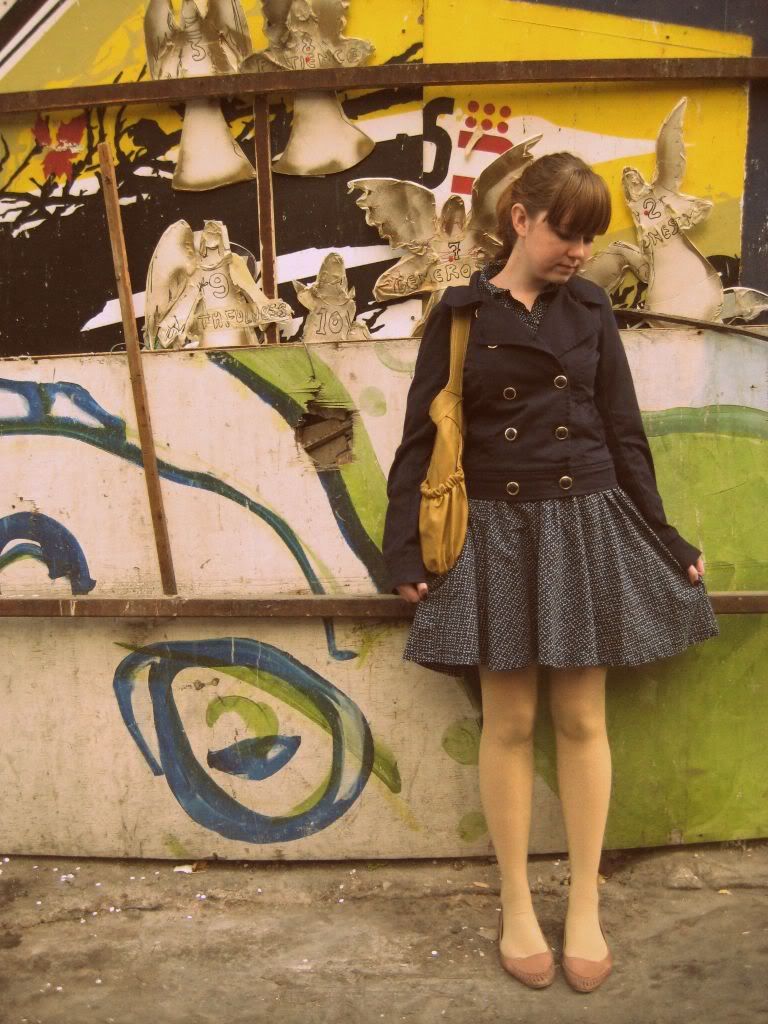 Pssst...I also got a mention
here
.