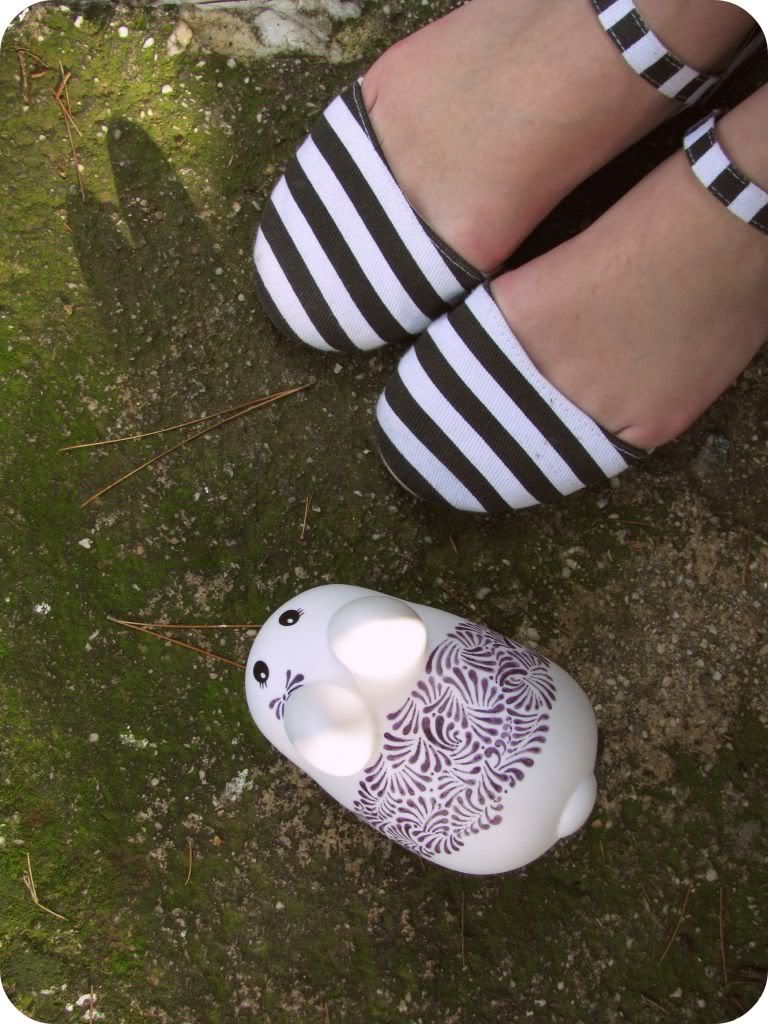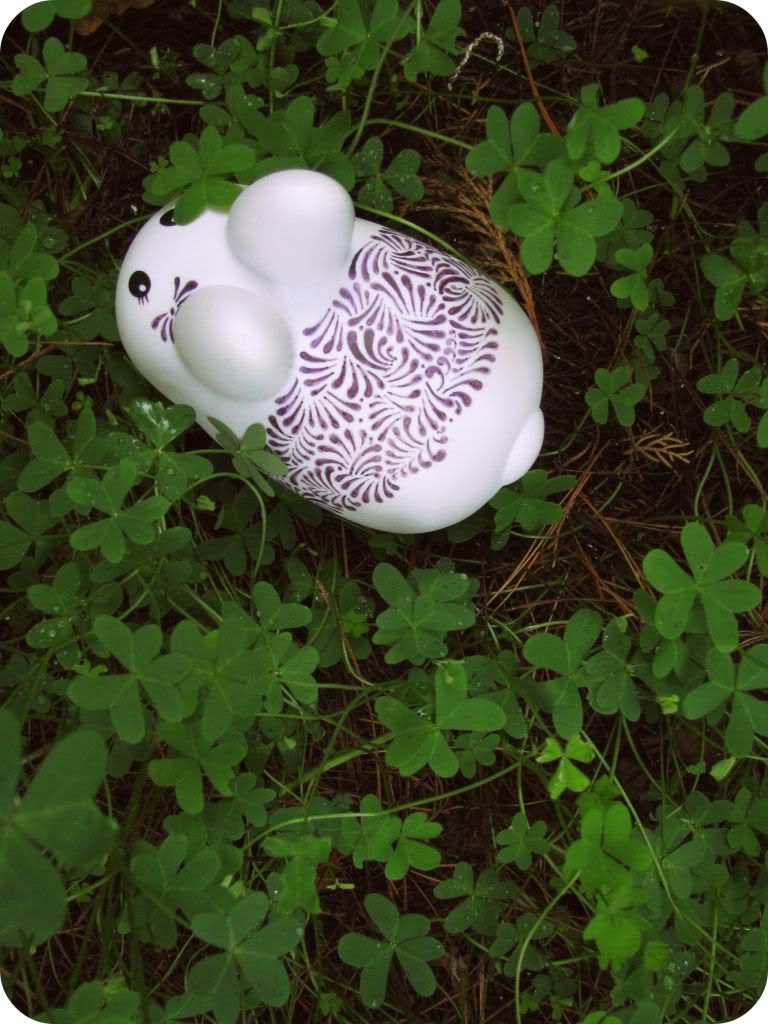 This post has been a long time in the coming since I know Nasha tends to be more popular than I, but to be honest I just do not have space in my purse most days for (suffer no illusions) a rather vain Labbit. Nasha however, can only be ignored for so long before she gets downright bellicose (it must be the rabbit in her, for surely the lamb half should be more pacifistic).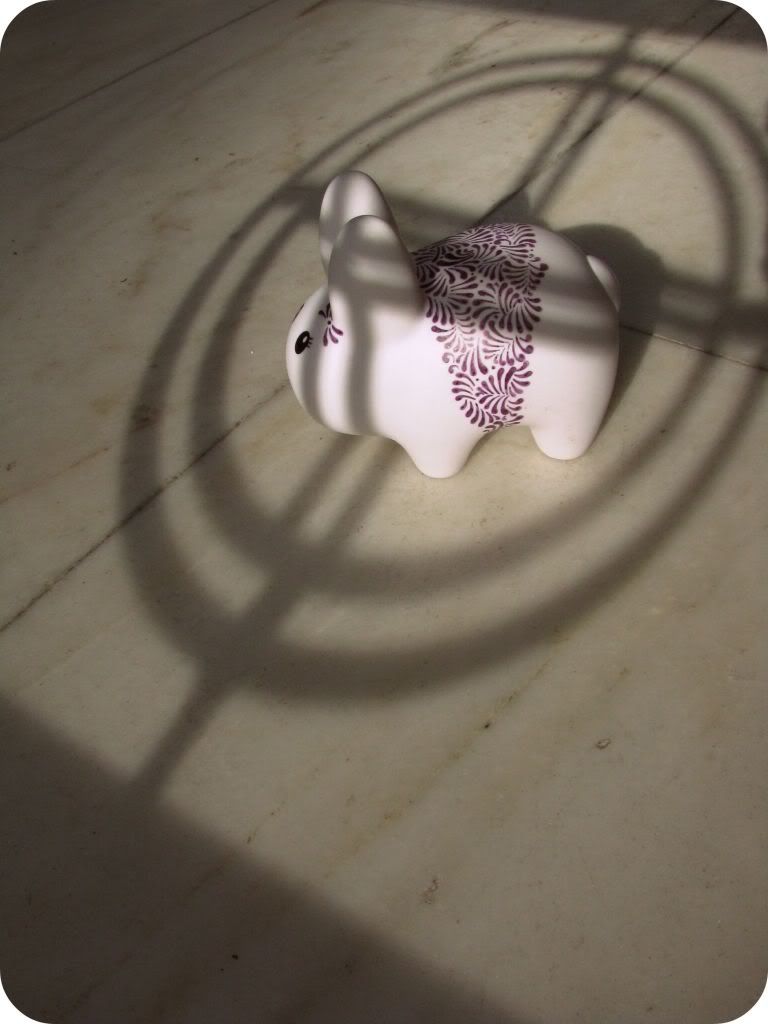 So, out she has been trotted where she demanded to walk on clothes line, to explore local parks, and to try to squeeze in a few places that her rotund figure would not quite fit (she has been indulging in far too much baklava here in Greece). Occasionally, she must be rescued from a tight squeeze or convinced to not get onto that stranger's moped at 5 am (!), but one cannot remain bitter with her--she woos everyone with the questions like "in fifty years will you look back and regret not doing it?" There really is no appropriate response to that other than to commit the act you know you surely shouldn't.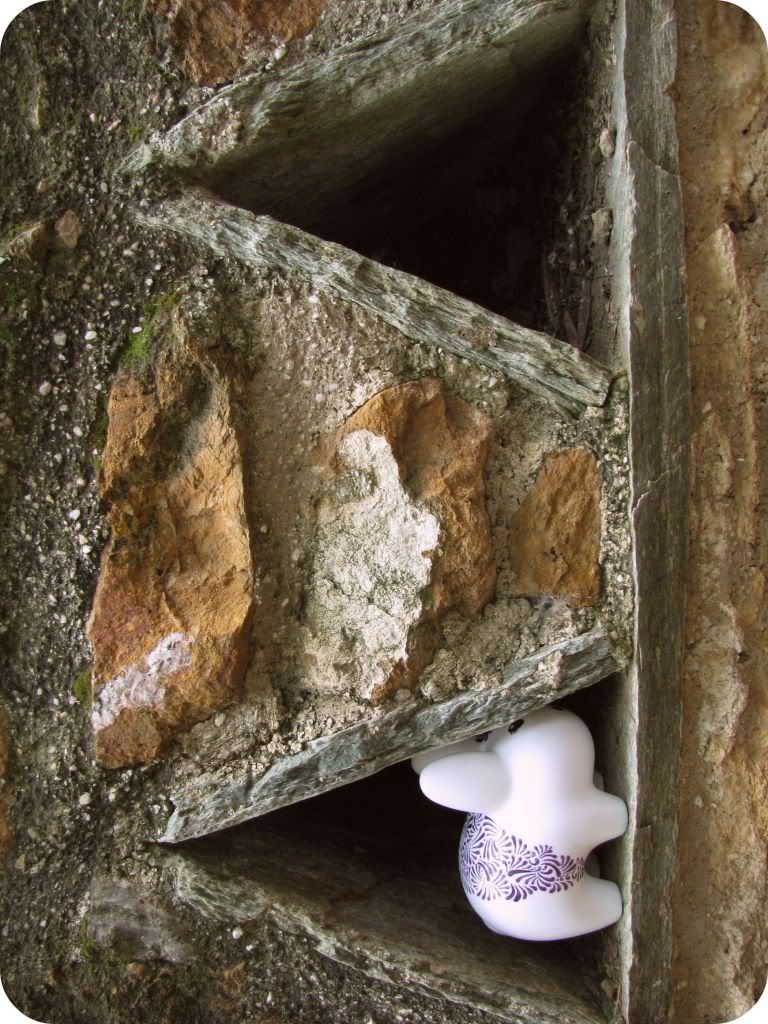 It is no surprise that her favorite quote by Jack Kerouac (and one she often given to declaring in sing-song) is, "because the only people for me are the mad ones, the ones who are mad to live, mad to talk, mad to be saved, desirous of everything at the same time, the ones who never yawn or say a commonplace thing, but burn, burn, burn like fabulous yellow roman candles exploding like spiders across the sky..."