I sit here in my little apartment, the glass door leading to my balcony is standing open to allow the balmy, breeze and sounds from the street filter up to my room. It is warm and sunny and sense of time and seasons are fading from my conscious. I am aware that if I were in the States right now I would be visually assaulted with the holiday advertisements that are in full swing this time of year--in fact before I left I witnessed Halloween and Thanksgiving items creep their way onto the shelves and tasted a few too many Candy Korn flavored Hershey Kisses to feel entirely well...
This tends to be my favorite time of year, not for the weather, but for all the silly little excuses to celebrate. Only the Internet, really keeps me connected to a wider world of activity and occasions.
Thanks to
Facehunter
, I am longing for a fur hat (and the appropriate weather to wear it in). Last year, I went in a bit of a tizzy searching for vintage hats on eBay and ended up with
this haul
. Instead of avoiding bidding wars by purchasing hats in the summer, I of course wait again until the season is nigh...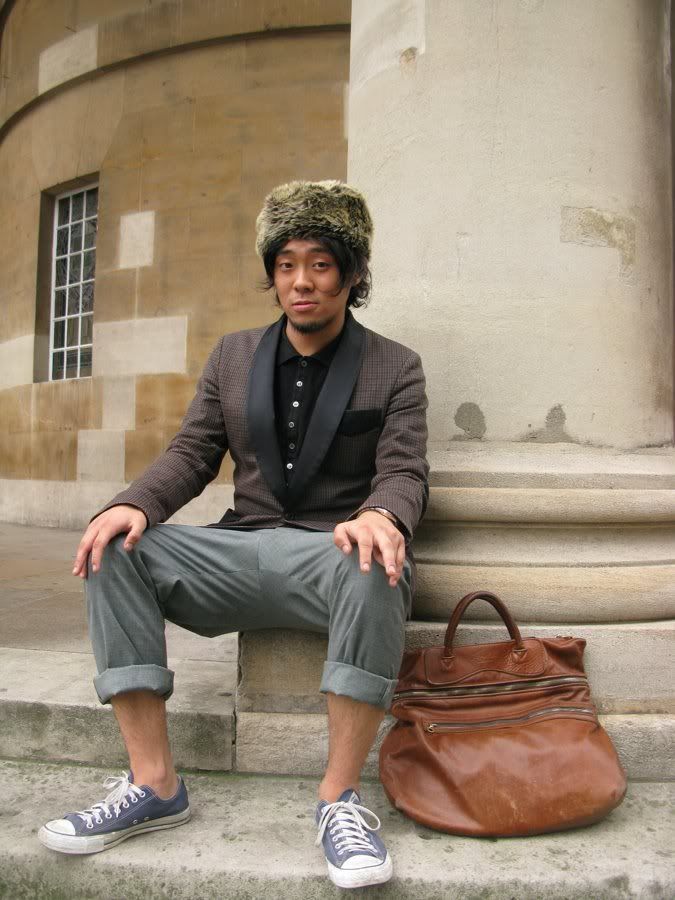 Krisatomic
always delights me with her posts, but these sketches in preparation for her Christmas cards are especially endearing at the moment. She makes me want to pull out a pen and get to drawing myself, whilst sucking on a candy cane.