You're hearing it from the (clothes) horse's mouth: My Little Pony turns 25 years old this year. In honor of the blessed occasion the company has enlisted 25 designers, celebrities, and artists to create 25 one of a kind My Little Pony figurines. The entire collection will be unveiled later this year and auctioned off with proceeds going to charity. You can visit their
site
now for the full story and a sneak peak at these stylish fillies.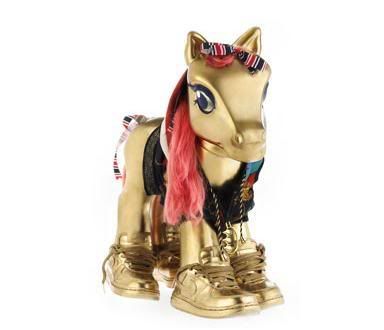 P.S. The wonderful people at Weardrobe just featured my humble wardrobe on their site and on The Fashion Spot. There's a full interview and a small selection of some of my personally favorite photos.
P.P.S. This post is timed being typed up in the USO in the Philadelphia airport.