My new ruffle tee from
Vain and Vapid
(thank you, thank you!) just arrived in the mail and it is love. The ruffles are so decadent and brilliantly placed on a tee shirt. I like to think the tone-on-tone coloring makes it more discreet and wearable. I'm also convinced that it goes perfectly with my black feather hair clip. Word of caution to you all:
Vain and Vapid's
etsy
shop
sells out fast!
My mother called this outfit "fancy," but I fail to see what elevates it from my other looks and into that realm. I haven't done much exploration outside in our neighborhood because I get very easily lost and also the rain is quite a hindrance. Hopefully the sun will hold out and I can find some interesting places for a daily outfit picture.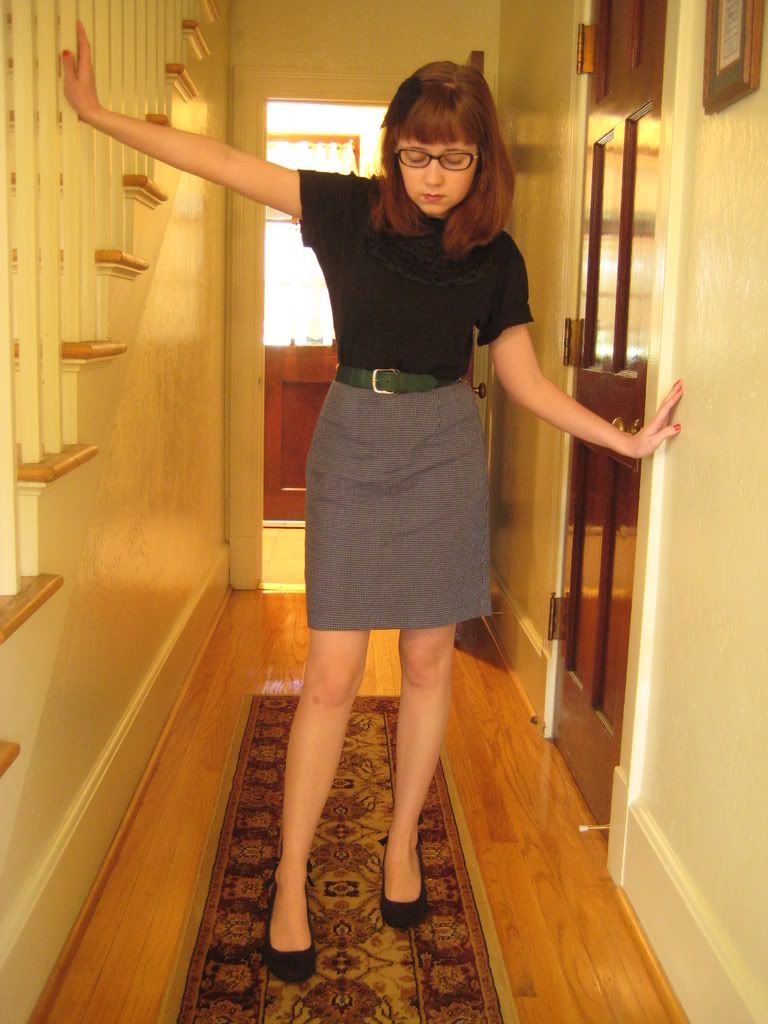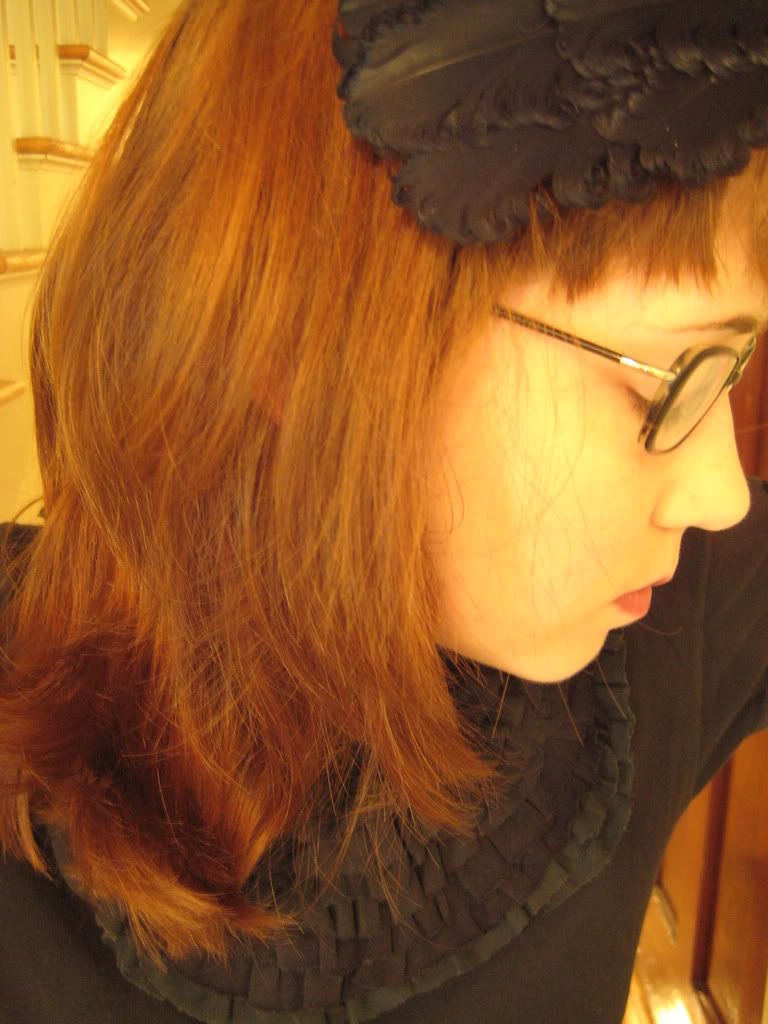 And yes I did wear it two days in a row, everything in my closet gets repeated at some point... This particular outfit reminds me of a cheerleader, which I never was and this isn't a particularily good thing. Maybe the matching ribbon in the hair was too much...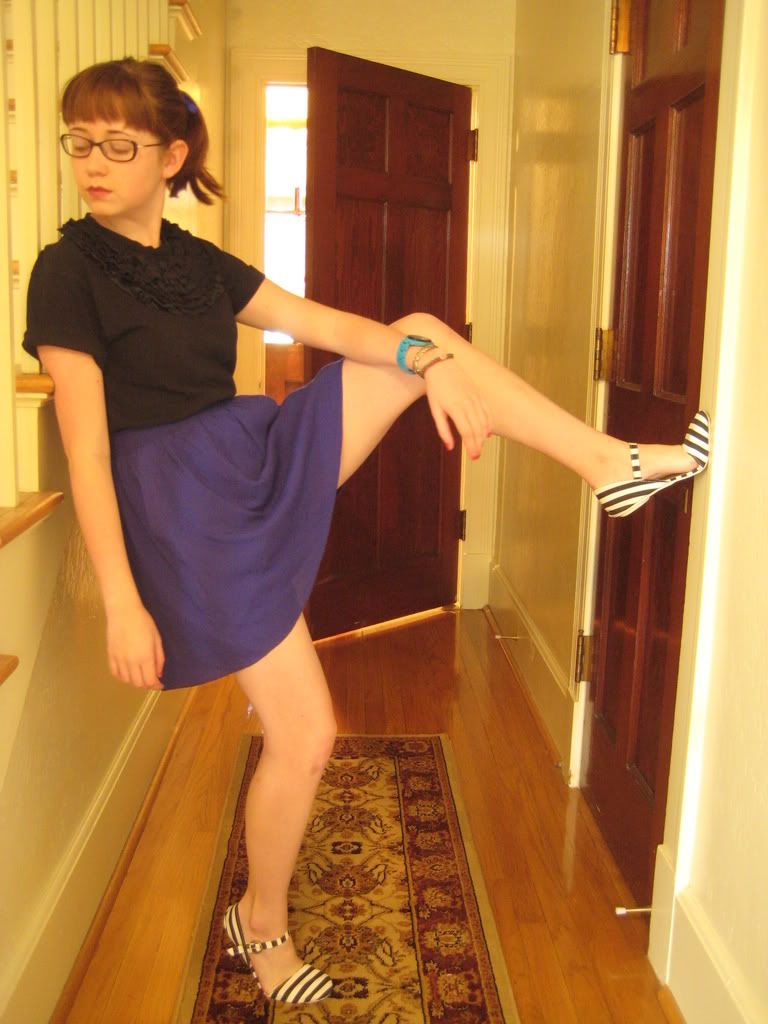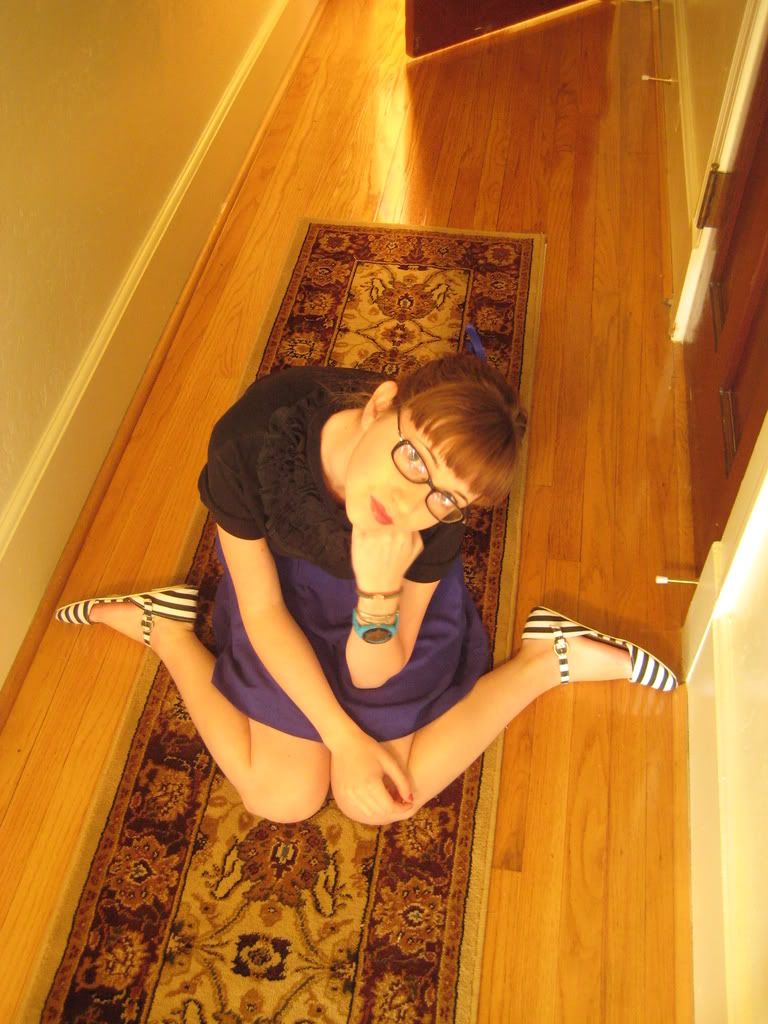 Outfit 1 details: shirt- Vain and Vapid, skirt- secondhand, belt- secondhand, shoes- Urban Outfitters
Outfit 2 details: shirt- Vain and Vapid, skirt- Forever 21, shoes- Urban Outfitters