I have been invited into another online fashion community... I am already actively involved in three (
wardrobe_remix
,
modepass
, and
chictopia
) because I do like the idea of community and I have trouble saying no. But lately I have just felt so narcissistic about it all. Here my blog is flooded with images of me and now three other sites also have to deal with my face and it all just feels a bit too much... Ironically, there is a discussion
thread
on w_r over narcissism and if it is a good thing or a bad thing, or if it even an applicable term to use for a group of people
sharing
inspiration. I say "ironic" because I feel narcissistic in a bad way and yet I wouldn't know about this thread (or many other wonderful ones) if I wasn't involved in these groups and I love reading people's thoughts on these sorts of topics. All these communities are like finding friends with the same interests that I don't have here in person. To me, I think a lot of us feel alone/lost in our passions (I sometimes feel downright silly or frivolous for caring about this when no one else around me seems to) and it's nice to connect with others who have similar interests and at the end of the day are really clever. Also, I feel wrong partaking in discussions or commenting on other people's images if they don't know what I look like--my images serve as a sort of business card, as in "see this is me and I'm not crazy and I might know what I am talking about." Still, three is plenty, so I think I will have to let that last invitation slip away...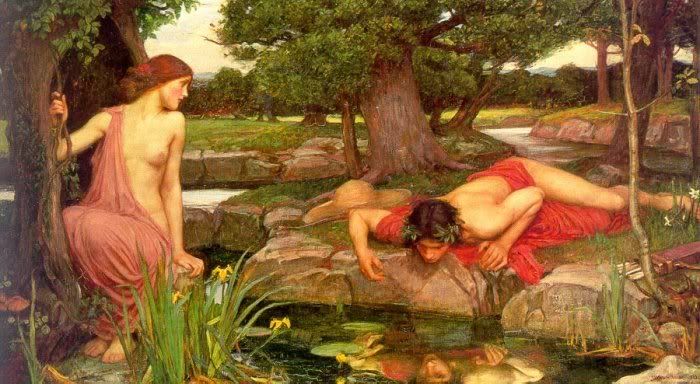 Narcissus and Echo, John William Waterhouse, 1903
Here's some groundbreaking news: I found a pair of shorts I actually like. They have sailoresque details, are slightly loose, semi-high waisted, and not micro mini shorts, so really what is not to love? Now that I have shorts I feel as if I should spend more time running around, rolling down hills and climbing trees, or whatever other liberated activities that girls in skirts don't usually participate in.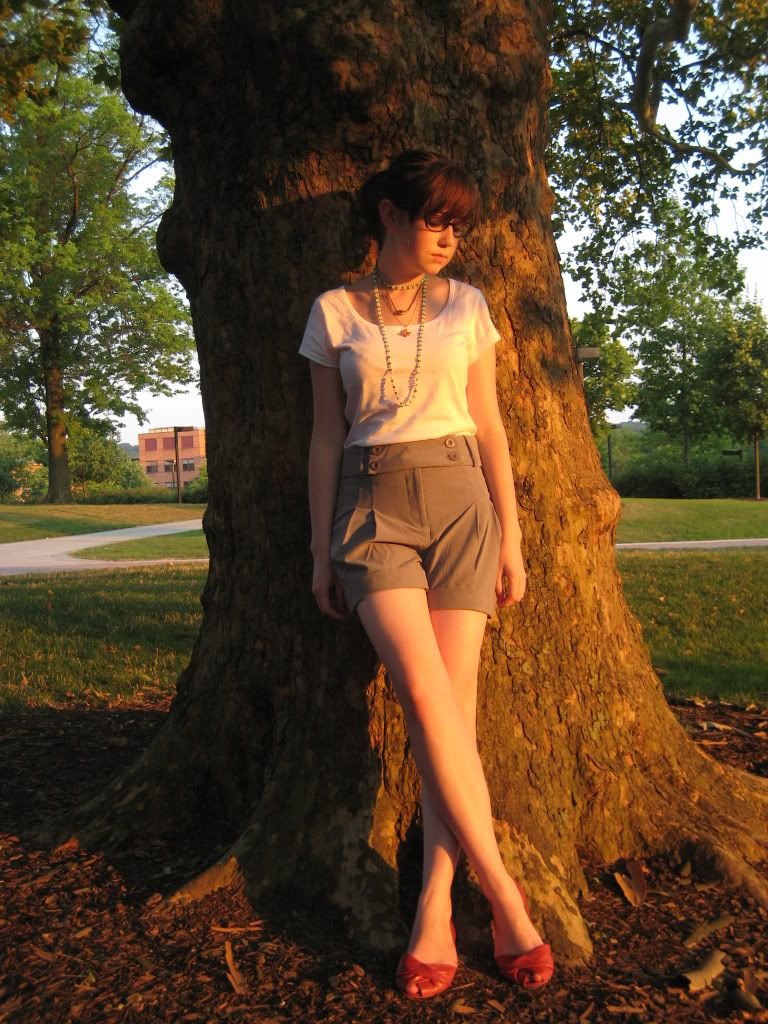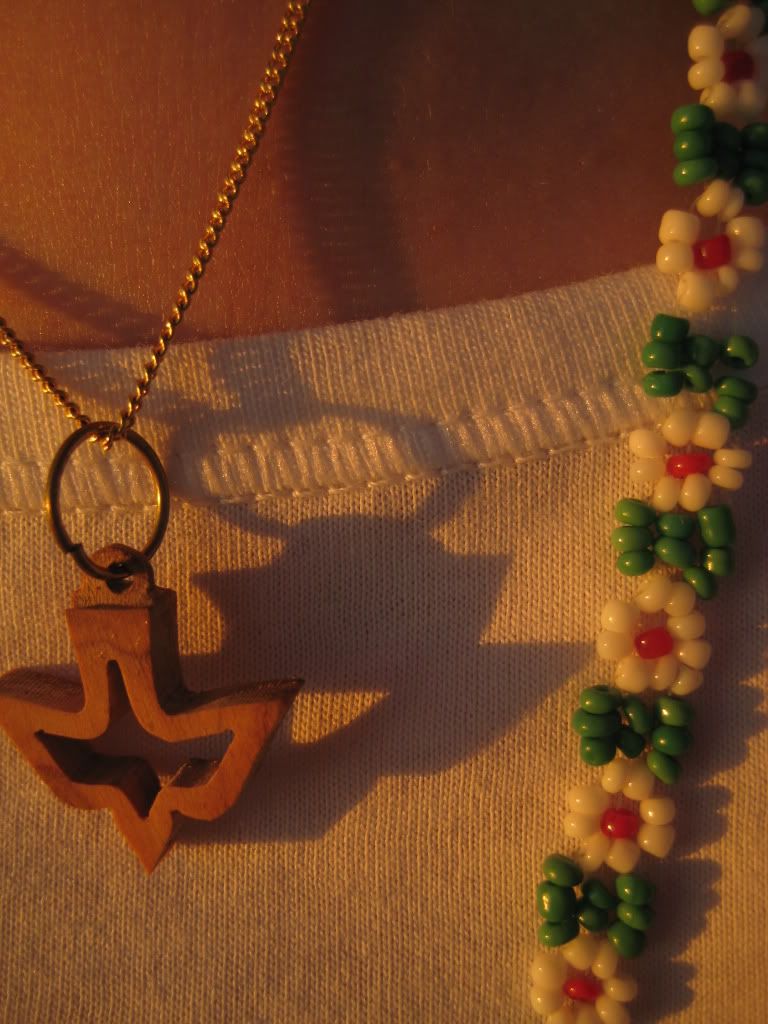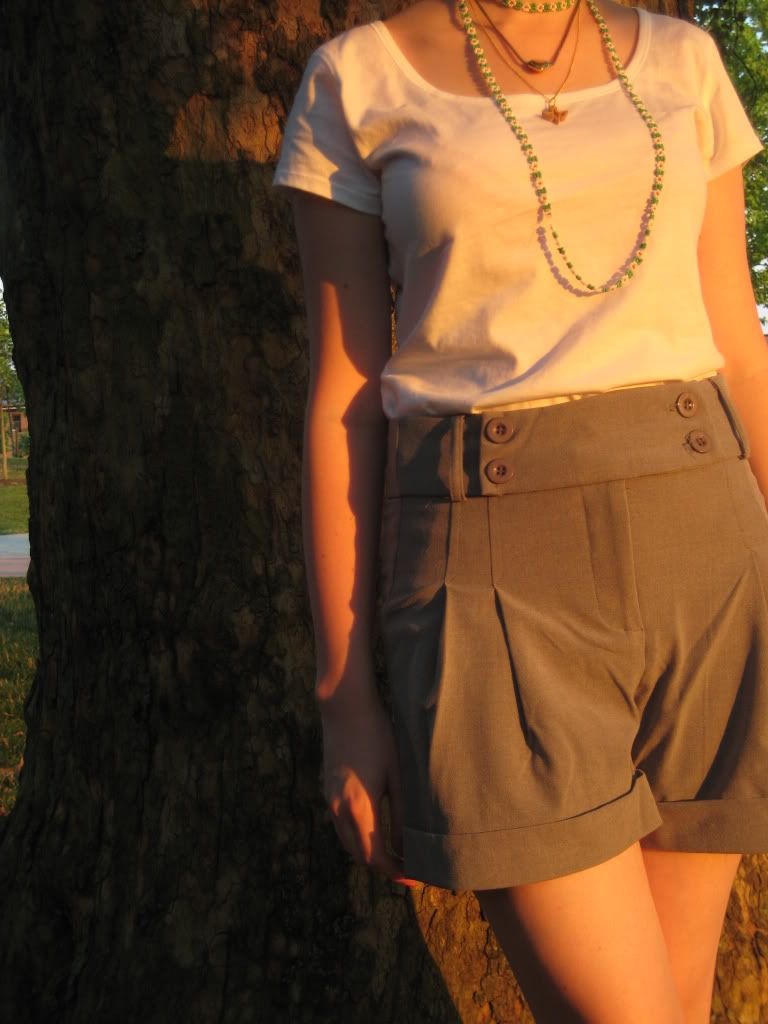 Outfit details: shirt- H&M, shorts- Urban Outfitters, shoes- Urban Outfitters, necklace- Chinatown