I'm completely exhausted lately. My body just aches and even the smallest usual tasks seem like chores to do. I'm tired of the crowds in the cafeteria, waking up every morning for my job, even taking pictures most days is beyond wearying. On top of that I am just bored to tears. I know what I need is my vacation, just a break from it all (the weekends aren't long enough and don't offer enough variety to rejuvenate), but my vacation is still a month away. I keep telling myself that it will be worth the wait and that this next semester won't even feel like work, but it's hard to live today on the promise of tomorrow. Sometimes I just feel as if we spend most of our lives waiting. Not literally waiting in lines (though I suppose that is true too), but waiting until we feel beautiful, or that boy asks us out, or until I'm older, etc, etc. I'm tired of waiting for things to happen and enduring the mind numbing minutes, hours, days before that "something" happens. But I suppose this is life. You can't go on that beautiful vacation until you've earned the money in your job to afford it...
Maybe some inspiration will lift my spirits. At the moment I am in love with quietly and beautifully mixed prints. I love the clean look of the girl from
Facehunter
. It is a perfect summer style to look eclectic but not have to layer a lot. The detail shot from the
Sartorialist
is visually stunning.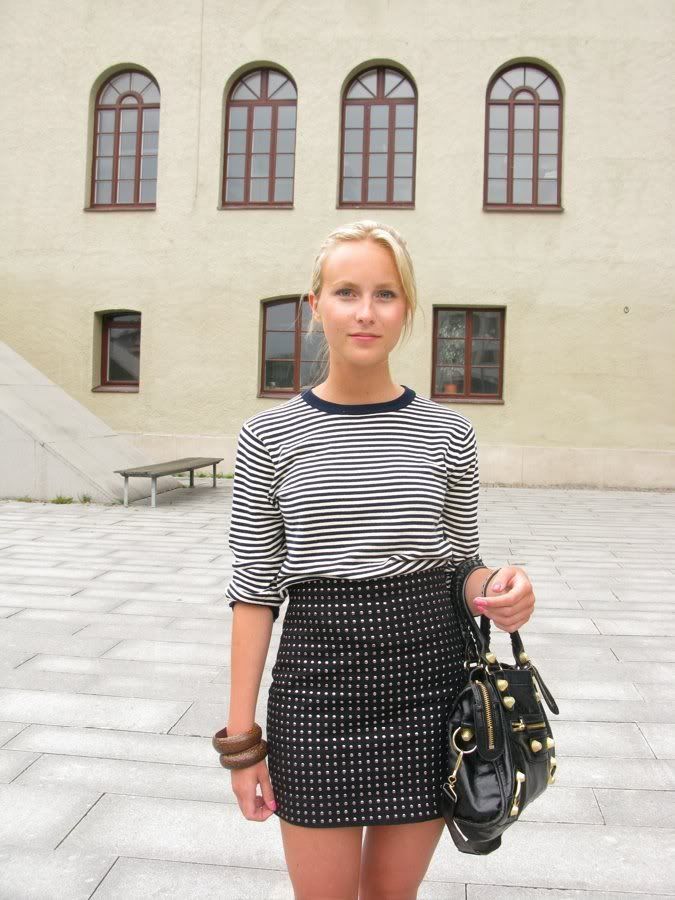 This
editorial (found on
Foto_Decadent
) has been posted by nearly everyone, but I think it is my favorite in a long time. The entire shoot to me seems like the Mad Hatter's tea party and is just brilliantly styled. I want to dress like a demented ballerina!
As for me, it has been raining quite a bit here. I used that as an excuse to wear my crocheted, fingerless gloves out. I picked these up awhile ago at one of my antique shops but it was far too warm to consider them. They're just marvelous. I'll have to take better pictures of them soon...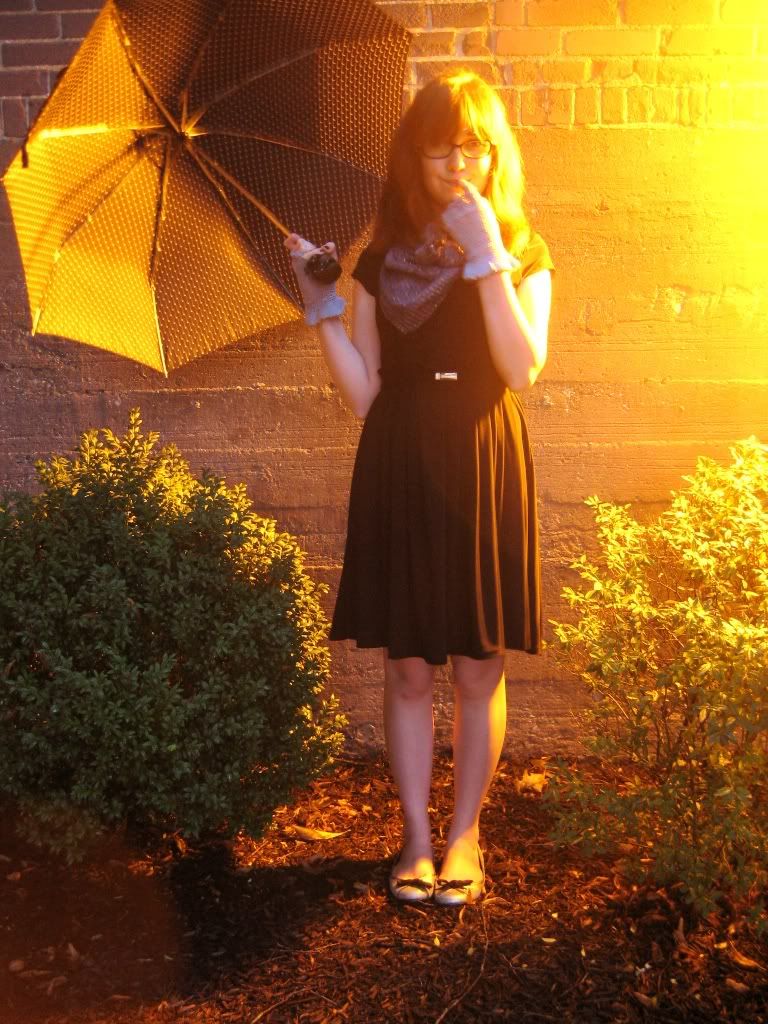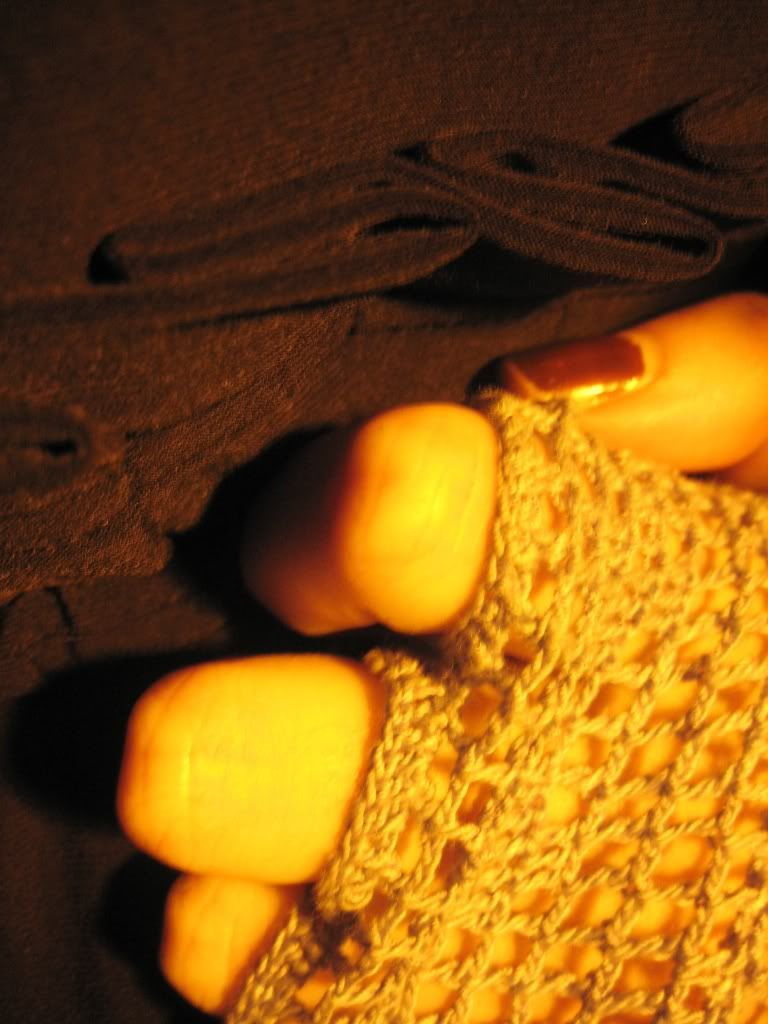 Outfit details: dress- White House Black Market (super, super sale), shoes- Urban Outfitters (gift), scarf- secondhand, gloves- vintage via antique shop, umbrella- Target