I was tagged by Pamcasso of
Square Old Soul
to list seven songs that I'm currently into. The exact rules are: "List seven songs you are into right now. No matter what the genre, whether they have words, or even if they're not any good, but they must be songs you're really enjoying now, shaping your spring. Post these instructions in your blog along with your 7 songs. Then tag 7 other people to see what they're listening to."
Lyrics are really important to me for the songs I like to listen, I want the words to have meaning or tell a story and definitely redundant songs bore me. My favorite genres are classic rock and folksy music. Either way, here are my seven picks:
1. Factory Girls by Flogging Molly
I really love the line "drinking their coca-colas;" it's a wonderful song and my family sort of has an obsession with Coca-Cola.
2. We Both Go Down Together by The Decemberists
I think I am in love with every song I have heard by the Decemberists and the art on their
website
is gorgeous. This song is the perfect lyrical love song in my opinion, it describes a love so strong that the lovers would rather die together than live apart.
3. Girl Inform Me by The Shins
How great is the line, "your clever eyes could easily disguise some backwards purpose?" I just love the antiquated language that often emerges in their songs.
4. Mercy by Duffy
I love the retro vibe of her songs and the girl is seriously a powerhouse.
5. That Time by Regina Spektor
I love all of her songs and I have nearly lived off of a box of tangerines myself. Yum…
6. Jacqueline by Franz Ferdinand
Because I really only work for the money…
7. Fit But You Know It by The Streets
This song is just plain hilarious.
Today's outfit is channelling the clean, preppy look I see on many Scandinavian blogs. It really reads American classic to me with the jean jacket and white sneakers--such American elements.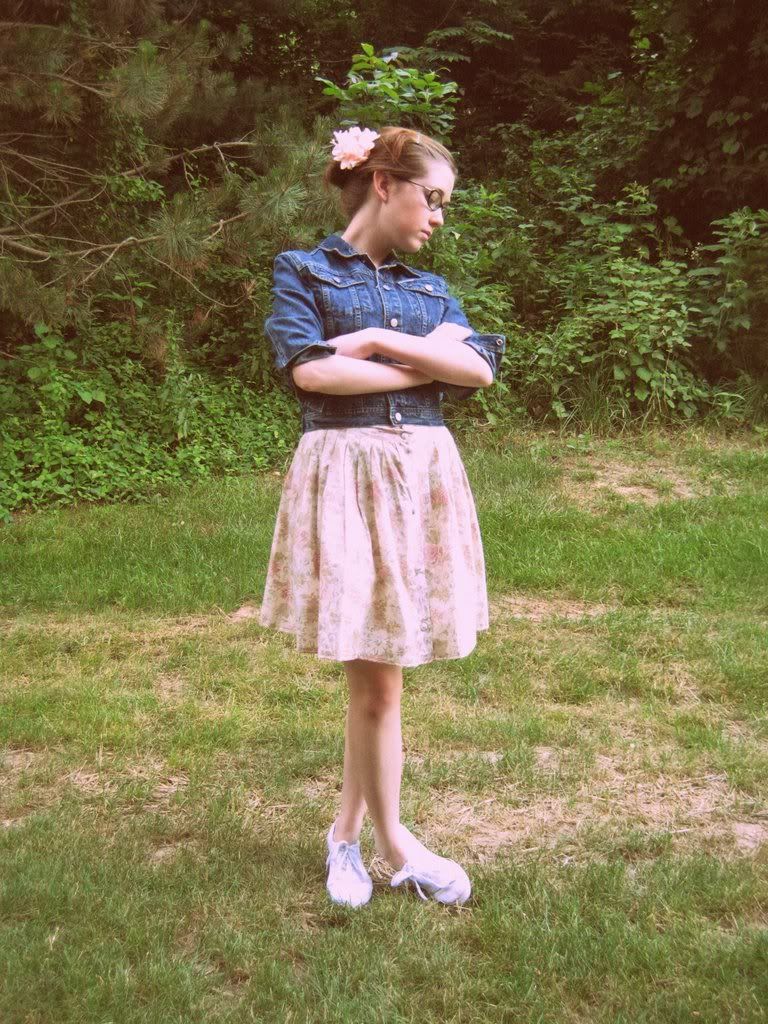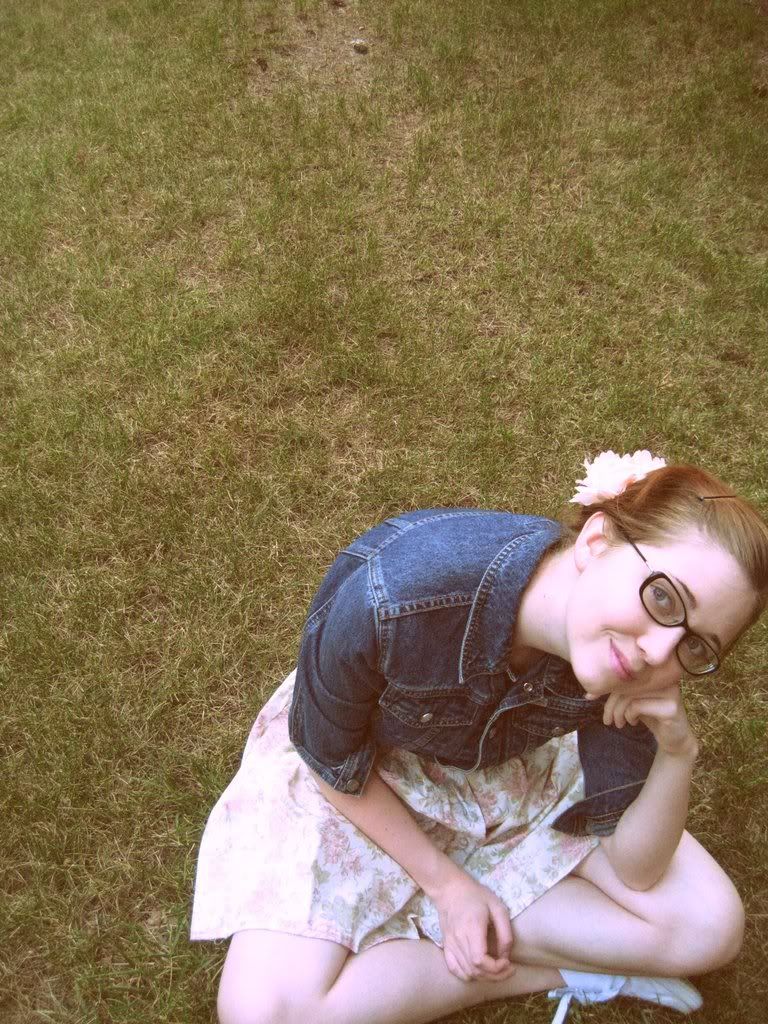 Outfit details: jacket- Calvin Klein children's secondhand, skirt- secondhand, shoes- H&M, leotard (underneath)-AA