Blue is my favorite color. It's so soothing and is even found in soothing things--pools of water, wide open skies, babies eyes, etc. I used to have a problem where the majority of my wardrobe was blue and I would go an entire week with wearing only blues, or at least the main garment being blue. I intentionally sought out buying different colors and forcing myself to wear other items, but lately I've been thinking, if I prefer this dress in blue why should I buy it in red just for variety? I might just start wearing more blue again...
These are my last new pair of shoes for awhile (or so I tell myself). They're heeled oxfords, which I felt were a classic and necessary addition to my wardrobe. The heel is once again quite difficult for me to navigate in, but they do have a hidden platform in the front, so they're not quite all heel.
The blazer is also new, although I've had it for nearly a month without wearing it. I'm not entirely certain how I want to wear it and it has also been too warm most days to experiment with...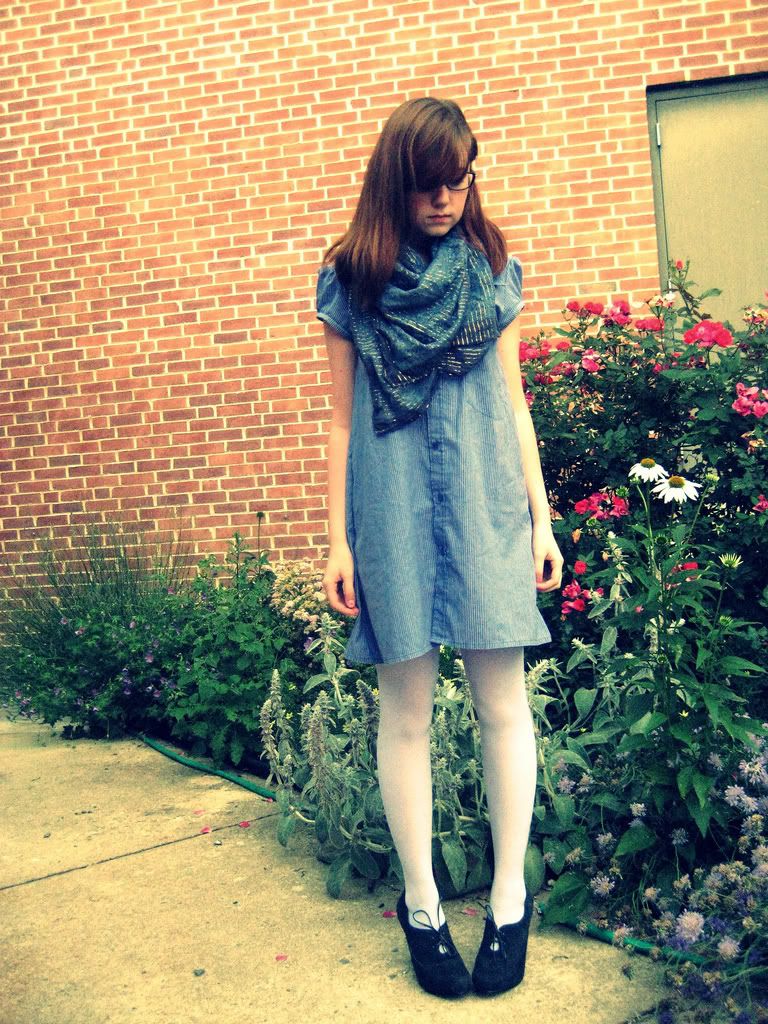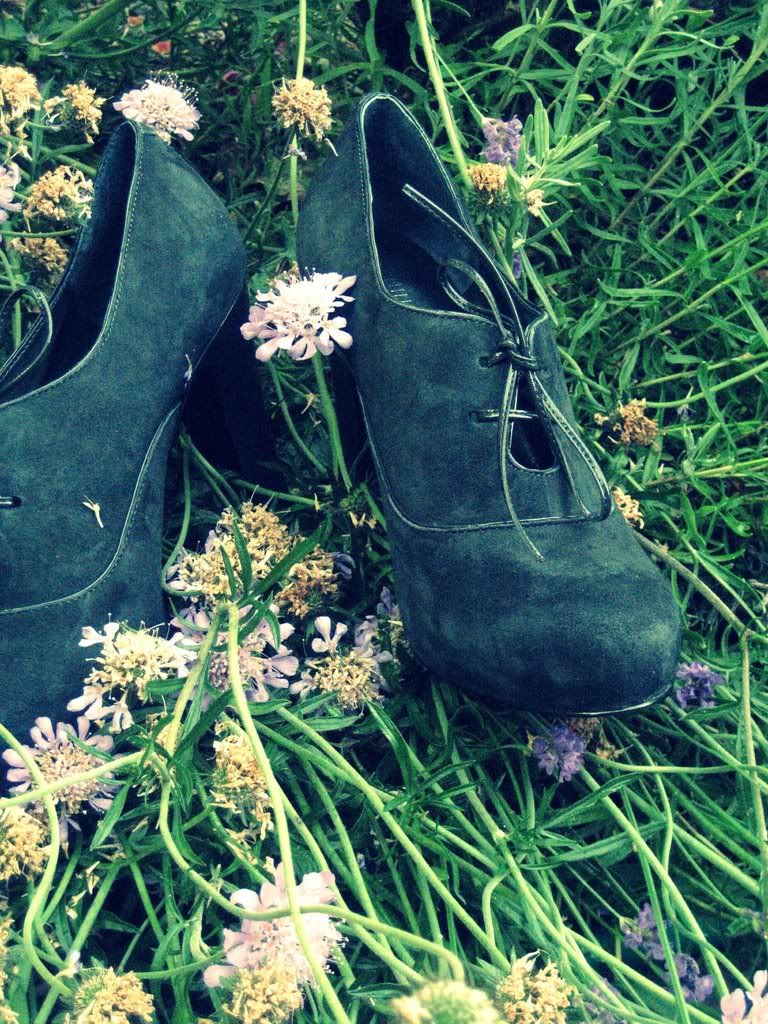 Outfit details: blazer- Ralph Lauren via eBay, shoes- Nine West via Amazon.com, dress- Sample (an old man's shirt turned into a dress, from a shop in Japan), tights- We Love Colors, scarf- secondhand