Today is cold, rainy, and dreary. I am reminded of the three years I lived in Washington State when I was younger. My father (a soldier) has recently learned he will be stationed there again next year. Subsequently, I will also be going to Washington State for the college breaks. I am looking forward to seeing my old haunts and potentially some old friends, although it has been nearly eight years since I lived there. Outside of all that, this is what I am wearing today: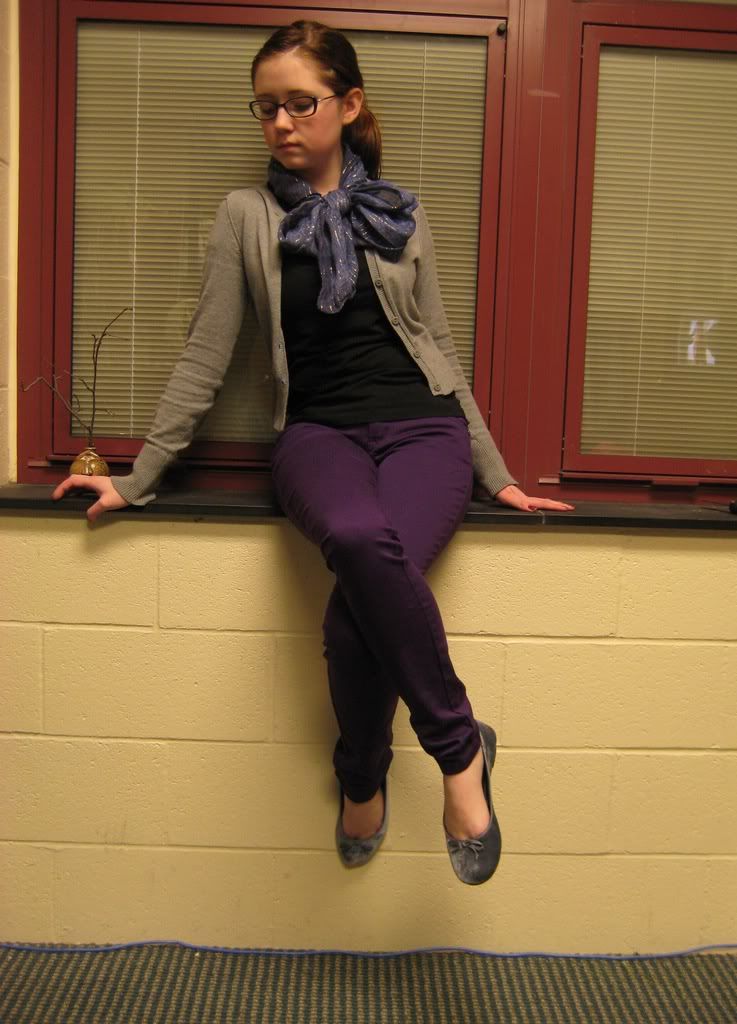 Washington State is known for its rain. The year we moved there it rained over 100 days in a row, setting a new record. You get used to the rain after a time and it is no longer so depressing--and everything stays so green! One thing that will also add life to a dreary day is a special umbrella. I am currently coveting one of
these
...it's an investment piece right?