I'm wearing my beret that was part of my old school uniform today. I added a number of brooches to give it a more "me" touch.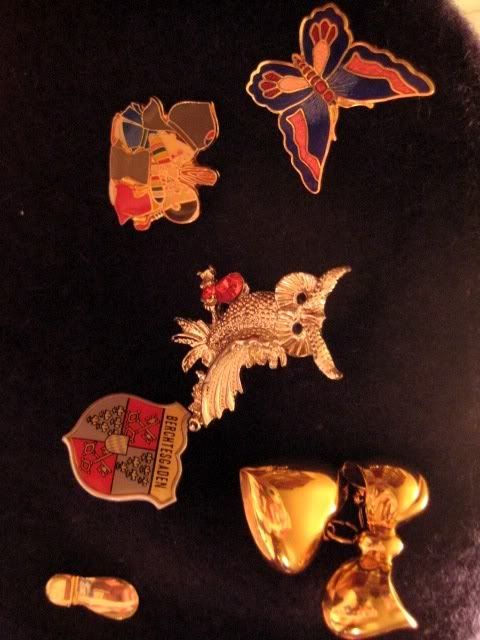 The little project reminded me of my old school uniform, so I dug up a few photos via facebook of the school uniform. I am conspicuously absent from these photos, because I never was a fan of the uniform, it's difficult to find heat-to-toe shots so I thought I might explain what the uniform consisted of. Starting at the bottom: black shoes, white socks with school logo (I still have a couple of pairs of these...), navy pleated skirt/white skirt in mass days, sailor blouse with cuffs and collar, navy "tie," and navy beret for mass days. There were also rules for hair color and jewelry.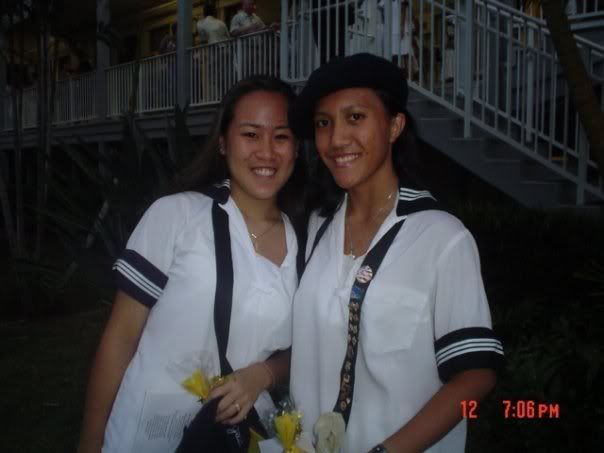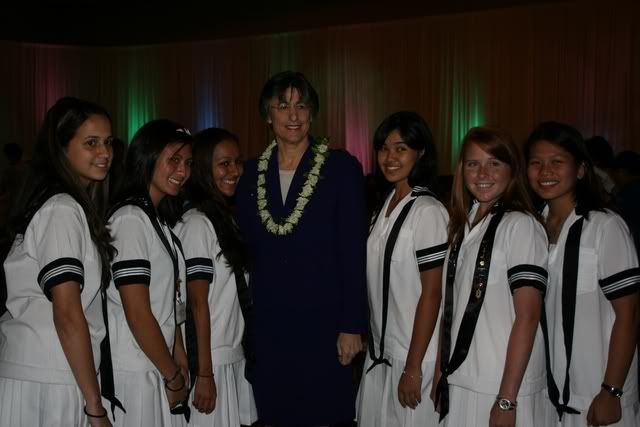 The school was located in Hawaii, so girls with flowers in their hair aren't being "last season," it's a cultural symbol. If a girl wears a flower behind the right ear she is single, behind the left means she is taken.