I haven't experimented too much with mixed patterns, unless you count your scarf and your skirt both having patterns--which I don't really because the scarf is transitional and can come off once indoors. Point being, I found these amazing new tights at Target and decided to wear them with this amazing new plaid skirt I found at a thrift store. I bought both this weekend, I was on the hunt for a good plaid piece.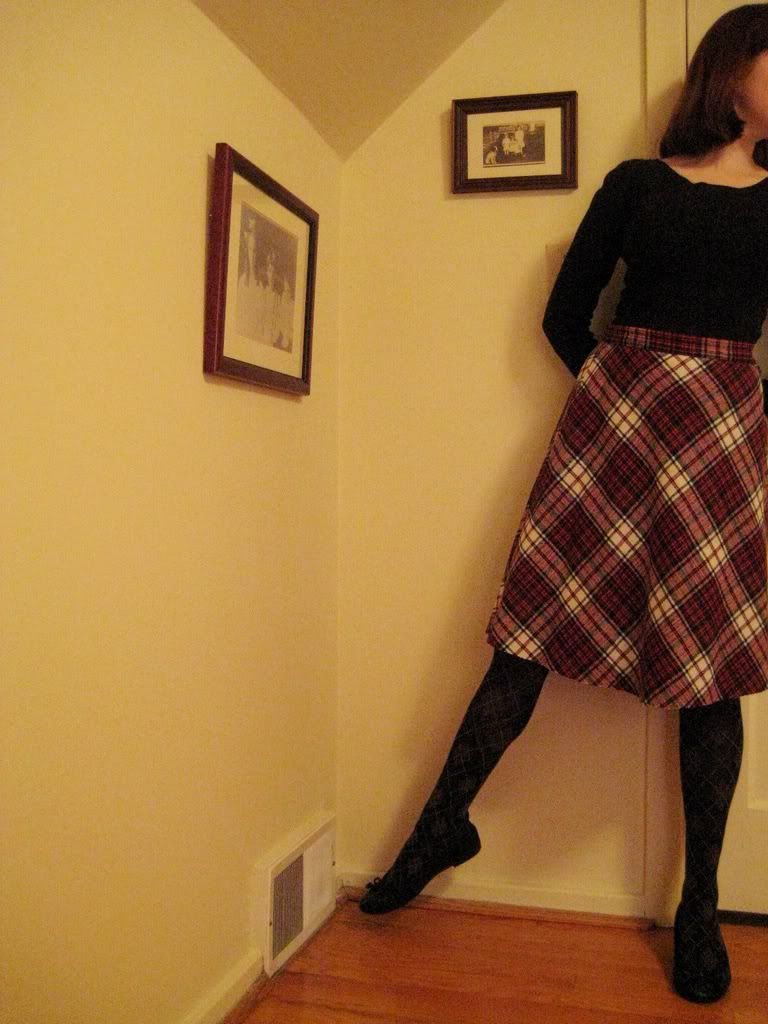 For anyone looking for inspiration on poses for their pictures, I recommend checking out
this video
on
Fashion Confession
. The model in it does one pose per second for around three minutes, I found it very inspiring.