Woke up bright and early to get to work at 7:00am. I was working with another girl stocking shelves when three of our managers decided to stop by. They started crowding around in the store, talking, joking, and wholly
ignoring
us. I told the other girl I felt a bit like a serf. They spent half an hour just standing around chatting at each other, while we worked stocking shelves, pricing items, lifting carts, etc. Couldn't they have had their "strategic planning" session elsewhere?
My favorite part of this outfit is definitely my elephant print wrist cuff. I made it from a tie I found in a thrift store. The print is the most charming thing I have ever seen.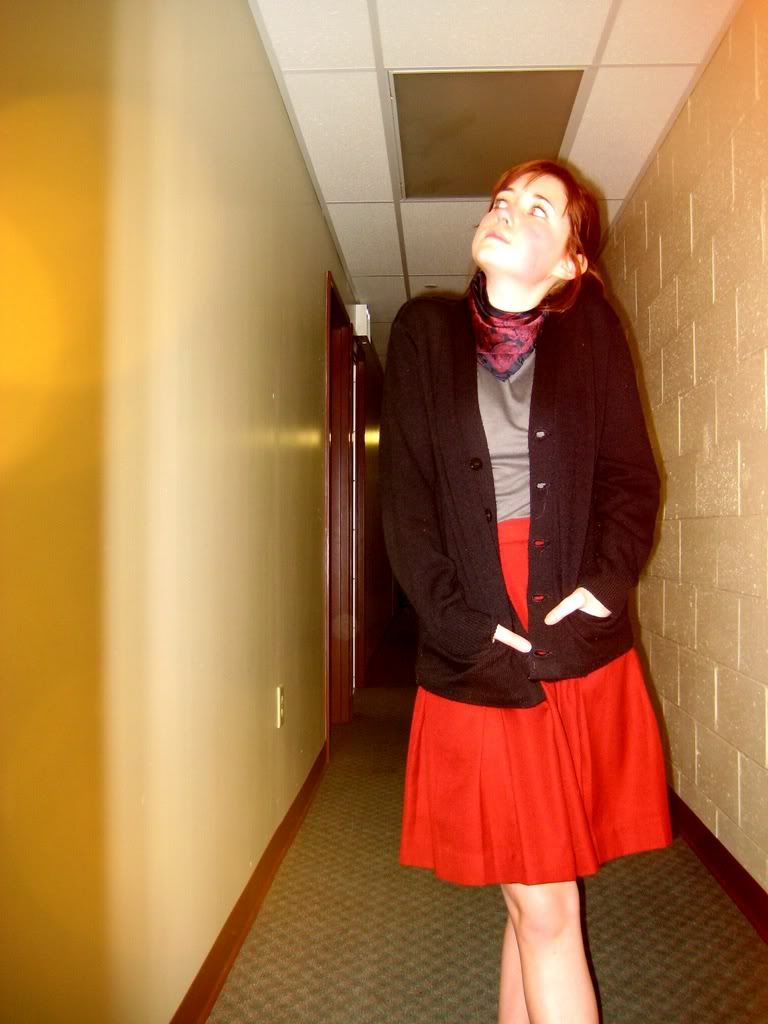 "She lived a sheltered life; whose most feared hardship was a scolding, whose thoughts skimmed like swallows over the shallows, yet every so often dived deep and shrewdly..."